I 've just returned from my first trip to the annual Mobile World Congress (MWC19). Not for the faint-hearted, the show attracts 107,000 people from across the world – all wanting to meet, greet, sell to and drink cerveza with the who's who of the mobile tech industry.
The phrase on everyone's lips this year was 5G (again, apparently) and how it will change the world. From a doctor consulting on a live operation using 5G – remotely from the MWC direct to the hospital, to numerous futuristic cars that manufacturers say will rely on a 5G network to drive the future of autonomous vehicles.
But it looks like large scale adoption is still some way off. Of the hundreds of articles produced by the many, many journalists at the Congress, I read one that hinted 5G was the solution – now it's time to come up with some challenges that it can solve. There were certainly some Emperor's New Clothes on display and many people I spoke to said that much of the technology still needed demand, and regulation, to catch up.
Clash of the Titans
Huawei stole the show with the launch of its Mate X foldable device, probably much to the annoyance of Samsung which launched its comparable Galaxy Fold the week before. Both the Mate X and the Galaxy Fold are seen as being the next evolution in handheld design, which many argue hasn't really moved on quickly enough over the past few years. The devices will combine the functionality of a smartphone and a tablet, working like a standard smartphone when folded but turning into a larger, tablet screen when opened out.
"What will the hinges feel like" was the first question my 12 year old asked when I told him about it. It's a good question and perhaps one Huawei hasn't fully nailed down because the prototype was carefully locked away in a glass cabinet like the crown jewels. You could stare at it but you definitely couldn't touch it. The same applied to the Galaxy Fold. With roughly a £2k price tag it seems they're not quite ready for us to get our hands on them yet.
A global party
What I absolutely loved was the global feel of the event. Yes, Asian manufacturers were dominant, but I really did feel like I was in the middle of a party that the whole world was invited to. Zones dedicated to Turkey, Israel and North Africa, for example, meant there were opportunities to see applications that might not always get a platform – like mHealth from BIMA. Winner of one of the GLOMO awards, mHealth is providing vital mobile delivered health care to over 2.2 million customers in emerging markets.
But while so much of the Congress felt open and collaborative, the under lock and key approach from some of the vendors felt like a PR stunt and jarred a bit. BMW had some fabulously sci-fi looking cars on its stand that people were free to happily fawn over. But, in contrast, Google opted for an entirely enclosed stand with security guards on hand to preside over who was allowed in.
The weird, the wonderful and the women
From devices that will hit the market this year to things we may never see in full scale production, there was all kinds of crazy on display. My favourites were the Air Taxi Passenger Drone (pictured) – although the God bless you emblazoned on the side didn't fill me with confidence with regards to its safety. And I got to see Sophia, the humanoid robot. She's been live for a couple of years, but this was the first time I'd seen first hand how sophisticated she is. Cool, collected and measured in her responses, she didn't even get flustered when King Felipe VI of Spain turned up to introduce himself. Some of the speakers at the show could learn a lot from her.
Talking of cool, calm and collected women – there weren't enough of them there. The BBC's Zoe Kleinman highlighted this in one of her pieces from the show. The Congress was massively male dominated. It really hit home for me when I was at a meeting with a client and an analyst in one of the VIP area meeting rooms. All the meeting rooms were taken up by men, while the people showing us to the rooms and providing refreshments were female. We all know it's an ongoing problem and that steps are being taken to redress the balance. But the fact that this was a world stage only highlighted that there's still a very long way to go.
For anyone who hasn't been to MWC before, it's an eye opener. But if you can prepare in advance and know who and what you want to see then I can't imagine there's anywhere better in the world to immerse yourself in what's possible. Just wear comfortable shoes.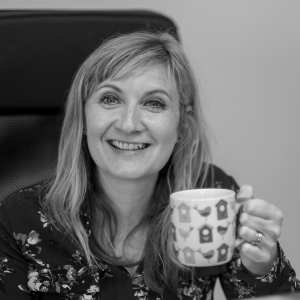 The author
Nikki is a director and co-founder of Fourth Day