Training
W e offer a range of training sessions and workshops covering PR, content, social media, crisis management and media training.
These include our 'How to' series – an introductory course for up to 10 people. Each session covers one of the following topics:
How to build a communications strategy
How to write a PR plan
How to build a great story
How to work with media and analysts
How to develop a social media strategy
How to build a content marketing framework
How to respond in a crisis
We also build bespoke training packages for companies, which are tailored specifically to each organisation and include research into target audiences, media, influencers, competitors and sector dynamics.
Please contact Xanthe Vaughan Williams or Nikki Scrivener if you would like more information about any of our training workshops.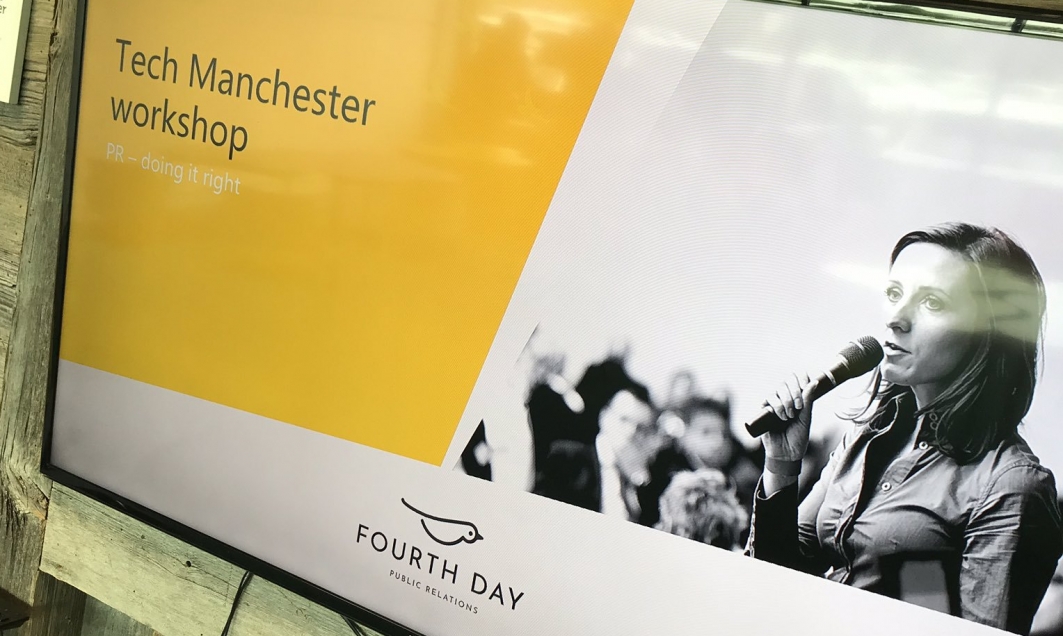 Fourth Day ran a PR and communications workshop for our early stage tech entrepreneur clients. The feedback was amazing and helped our start-ups to create a tangible framework they can build on themselves moving forward. The practical exercises enabled the start-ups to tailor the session according to their needs and concentrate on their own business to get the most out of the workshop.
Nicola Ellis
Tech Manchester