I know my last blog feels like only yesterday, but, three (and a bit) weeks later and I'm still in Berlin! It's been a jam-packed trip and while my German regrettably hasn't improved, I've been along to a lot of events, meeting some great people along the way. Here are just a handful of my trip highlights:
One of the events I was really looking forward to was Tech Open Air (TOA) – a festival for tech, music, art and science. After a minor panic over which tram to get, I followed the crowds to Funkhaus, made famous as a radio station in the 50s before transforming into a gig-venue-cum-conference-centre (and everything inbetween).
I floated around the Haus of Tech conference for most of the day, but with speakers from fascinating start-ups like FITED (offering 3D-printed custom-fit medical devices) to household names like Instagram, it was easy to stay occupied.
One of the must-haves for TOA is going along to some of the many satellite events that run in tandem in locations all over the city. I sat in on everything from sessions about African Tech Entrepreneurship to talks titled 'Be like Sinatra or the Sex Pistols', to visiting PayPal's offices for one of the closing parties.
After the hubbub of TOA, there wasn't much time to recover before Fourth Day Germany jetted to Munich for an exciting new business meeting. There and back in 36 hours, we even managed to squeeze in a slight detour on our drive back to the airport, ending up in the Austrian alps! All in a day's work…
Most of all, the people I've met here have been brilliant. What you hear about Berlin being a friendly, open, collaborative city really is true and reminded me of Manchester – bumping into the same friendly faces out and about.
Lastly, here are a handful of my favourite spots for a post-work / weekend drink that I returned to during my stay: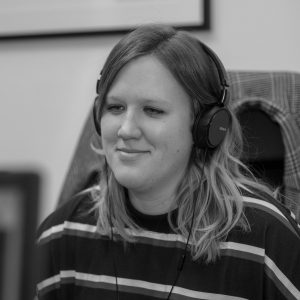 The author
Lizzie is an Associate Director in the Manchester team