R ecently, a number of reports have suggested that media consumption habits have changed significantly since the lockdown.
Research from the World Economic Forum indicates that 80% of people are consuming more content since the outbreak of Covid-19, and provides an analysis of the new preferences of each age group – you can access it here.
To find out more about what's happening within our own immediate circle, we consulted some colleagues, partners and journalists to find out how their media habits had changed. Eleven people shared their thoughts with us and a few key themes emerged.
We began by asking where they sourced their news – which media they turn to at different times of the day and whether this has altered since the lockdown.
Accentuate the positive
The first thing that struck me from people's replies was how often the phrase "I just can't bear to listen" came up. We're all aware that we need to follow the course of the virus and its consequences, but many of us have found that we need to start taking steps to balance the desire for information against the danger of driving ourselves into a miserable cocoon as a result of all the negative, hysterical or plain nasty stories emerging from our media.
It's understandable that the big news story is still the virus, but the sheer volume of gloomy stories can be overwhelming. Tim Davis, managing director of research and management consulting business Pace Dimensions, commented: I can't believe that the only thing all news channels want to report is CV19 from start to finish….most isn't even news and is either subjective opinion and/or just depressing."
The response to this, as summed up by Sally Richards, managing director of travel & hospitality sector consultancy Raspberry Sky, is to become "more self selecting… from a wellbeing perspective." She explains her own approach: "I listen to the news less and I have taken to not listening daily to the 5pm press conference (maybe once per week). I am not trying to ignore what is happening in the world, but trying to be less bombarded with media messages".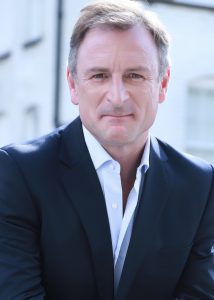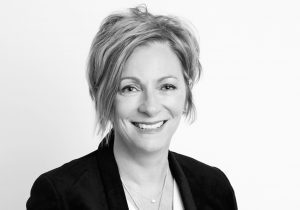 Tim Davis MBE, Pace Dimensions & Sally Richards, Raspberry Sky
Who we go to for news
As Sarah Turner, managing director of design firm Carter Wong, flagged up that, in a world where mis-information can come directly from the offices of major world leaders, we need to take care whose voices we listen to – so it was interesting to hear which media came up as primary sources of information for this group.
Unsurprisingly, the BBC was mentioned by almost everyone but there was little enthusiasm for that traditional morning herald of current affairs, the Radio 4 Today programme. Sarah continues to listen, but finds its outlook unhelpful. "The constant desire to find someone to blame, be it Government, banks, insurance companies or someone else, is exhausting."
Tim Davis of Pace favours the earlier bulletins. "For me the news between 5am and 6am is more objective and has a better range of content…  I can't stand the BBC for the rest of the day."  Executive coach and consultant, Lindsay Paterson, shares this view. "I used to listen to Radio 4 in the background all day but now I can't bear it. I've switched to 6 Music." Rachel O'Connor, founding director and CEO of Siren Comms, still listens to Radio 4 during the day, but admits to switching to Radio 2 when it becomes "too depressing".
The BBC News at Ten fared better, with five people saying that they watch it – although one confessed to only staying for the headlines, while another pointed out that after a day of looking after small children she was often too exhausted to watch anything at all by that time. Two of my Fourth Day colleagues have started giving it a miss simply because they've usually had enough of bad news by 10pm.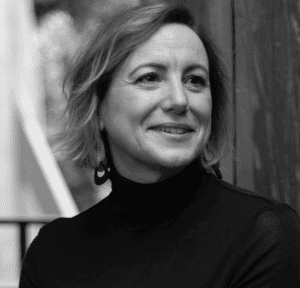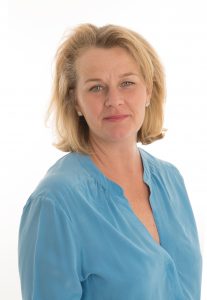 Sarah Turner, Carter Wong Design & Rachel O'Connor, Siren Comms
Social – good, bad or indifferent?
A different take came from Victoria Murphy, a journalist specialising in the royal family and a royal contributor for Good Morning America and ABC News. Rather than listening to broadcast news in the mornings, Victoria relies on social media, something she began doing before the Covid-19 pandemic. "By that I mean I follow particular journalists or news outlets who I trust and who usually post information or links to breaking stories quickly – so if there is anything important to know I will see it straight away."
Twitter negativity, however, is off the scale. James Lawton-Hill, marketing director at APS Group, is not finding it helpful in the current situation. "I'm struggling with Twitter at the moment as there's so much negativity all round. I find it quite vitriolic which I don't need." Lindsay Paterson feels the same, and would extend this view to include broadcast news. "I basically never go on Twitter any more. I gave up on the TV news a while ago as I find it too attack dog-ish or full of what people said on Twitter – and I hate that."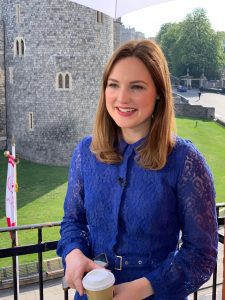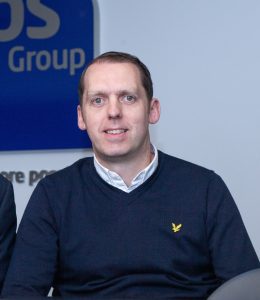 Victoria Murphy, royal journalist & James Lawton-Hill, APS
Quarantine with kids
In Twitter's defence, James Lawton-Hill did concede that social media is often providing useful links to articles about how to tackle the all-important challenge of keeping children entertained – something that is currently vital to anyone enduring lockdown in the company of the younger generation. Having kids at home also emerged as a major influence on media consumption. The two biggest factors seem to be:
-the daily routine: how to access any media while fitting in home schooling, producing meals and taking it in turns to look after young children.
-the family's media choices – viewing and listening decisions are now shared.
In terms of the daily routine, time constraints are affecting everyone. Victoria is squeezed for time in the mornings: "I would spend longer at the start of the day checking in with any new royal stories or reading news,but now this has to wait until the afternoon when my partner usually has the kids". Meanwhile, James has found that his evenings have disappeared. "In our household we're working flat out in the day and then helping to plan for the kids' next day schooling in the evening. By the time we've done that it's literally time to go to bed."
Younger members of the family are undoubtedly making their preferences count when it comes to what's played in the house. Lee Simpson, account manager at Fourth Day and father to two under-fives, says ruefully, "We're listening to fewer podcasts (no commute and the kids don't want the latest true crime drama) and less Radio 4/music as it's now nursery rhymes on Spotify most of the day."
Less radio seemed to be a common theme. My fellow co-founder and director Nikki Scrivener's children are older, but she too has seen their influence on what she hears at home. "Actually I'm listening to less radio too. There's much more music playing – mainly live guitar!" Account manager Caroline Fletcher is also listening to less radio, but for purely practical reasons; "I usually listen on my phone or ipad and my kids are hijacking devices!"
Meanwhile Paul Maher, our head of content, has found the useful side to children's entertainment. "I'm finding that I'm checking my phone to catch up on the latest news after work. That's mostly to do with the 5pm briefings, the fact that I'm away from my computer and that Paw Patrol is on the tele."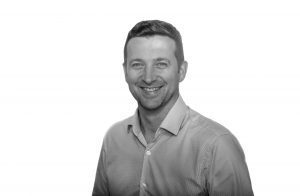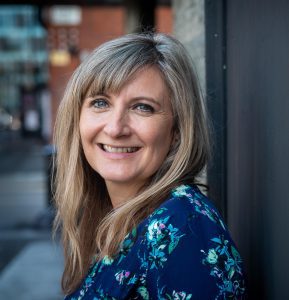 Paul Maher & Nikki Scrivener, Fourth Day
Something for the weekend?
Almost everyone felt that they had more time at weekends to read the papers, but several people no longer read a physical copy simply because they aren't going out to the shops to buy one. Tim Davis has returned to reading a print copy of The Times at weekends, enjoying the physicality of a newspaper rather than a digital copy, and regarding The Times to be "as objective and balanced of any." Sarah, too, is enjoying reading a broad range of print papers at weekends, when there's time to dive deeper into the commentary. Lindsay catches up with The Week for a bit more of a global view, and sometimes reads The Economist during the day, "if something really factual and about research or cures or economic impact appears on one of my feeds."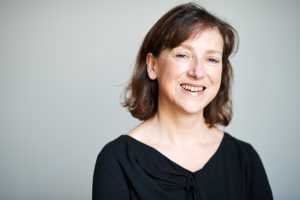 Lindsay Paterson,CoachingConsultants
Lockdown leisure listening
Finally, in the face of all the stress, bad news and daily challenges, I was interested to hear which media were helping people to unwind.
Podcasts featured heavily – particularly for walks – ranging from BBC favourites Desert Island Discs or Fortunately, to Table Manners with Jessie Ware and to Dutch "Ice Man," Wim Hof!
Evenings, for those not grappling with kids' homework, were largely set aside for entertainment. Sarah Turner enjoys Stephen Colbert's US Late Show for its balanced satire – it's now streamed on YouTube- but less political options seem to be top of the agenda for most of us. As Lee comments, "I feel like we're craving ultimate escapism in the evenings and watching things like Masterchef, which we probably wouldn't have done so much before." Other honourable mentions went to re-runs of Friends, Killing Eve, and Netflix series such as Tiger King.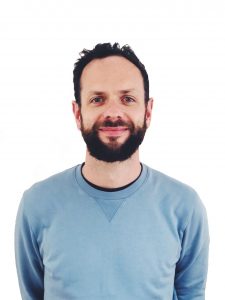 Lee Simpson, Fourth Day
Back to normal when the lid comes off?
So what happens next? Will our appetite for endless news bulletins remain low? Or will we simply revert to our old habits once the pandemic looms less large? I'd love to hear your views on whether the changes described here match your own, and what you think may happen post-lockdown. Drop me a line at xanthe@fourthday.co.uk
Finally, a small insight from my 19-year-old son as I tried to show him the latest Covid-based meme that a friend had sent me. He sighed and said, "the biggest change in this pandemic has been that middle-aged people have finally realised what young people use the internet for."
Big thanks to our contributors:
-Rachel O'Connor, founding director and CEO, Siren Comms
-Victoria Murphy, journalist specialising in the royal family and royal contributor for Good Morning America and ABC News
-James Lawton-Hill, marketing director, APS Group
-Sarah Turner, managing director, Carter Wong Design
-Sally Richards, managing director, RaspberrySky Services Limited
-Lindsay Paterson, executive coach and consultant, CoachingConsultant
-Tim Davis MBE, managing director, Pace Dimensions
-Fourth Day: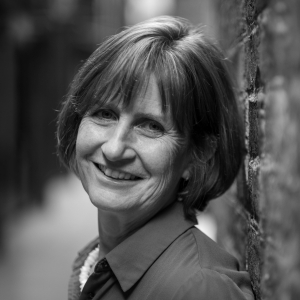 The author
Xanthe is a co-founder and director of Fourth Day PR