2023. Like 2022, but better?
By Nikki Scrivener
T here are so many predictions flying around on what 2023 might hold, that I was starting to feel left out.
To get my tuppence worth in before I close down the laptop and pick up the sherry, here are my hopes, fears and crystal ball guesses on what might be in store next year – for PR, digital, content and the world in general.
A happier hybrid?
Over the past few months we've seen more companies upping the amount of time staff must physically be in the office. I'm not judging, necessarily. I personally prefer to be in the office, because of how I work best. But, equally, I appreciate the flexibility that being at home gives me. If the world of hybrid working had been what it is now when I had small children, I would have loved the opportunity to pick them up from school more. I like to think that it wouldn't have plummeted me down the career ladder, but I can't be sure.
The recent trend of getting people back in full time feels like we may slowly be eroding some of the opportunities that Covid times opened up. I understand that people need to spend time with each other – for training, creativity, culture, etc. – but the notion that productivity dips and the lack of trust that this implies is a bit disappointing. All eyes will be on the big companies in 2023 to see how many of them stick to their guns on offering flexibility, and actually mean it.
Authentic becomes inauthentic
One of the most over-used words of 2022, brands will be riding on the authenticity wave well into 2023. The danger is that the proliferation of the term is almost rendering it inauthentic. Just like its cousin 'disruptive' before it – the media and wider audiences soon tire of buzzwords.
Brands should simply focus on being clear, consistent, credible and relevant in 2023. The need to do this becomes even more acute in challenging times. Delivering the right content to the right audiences on the right channels at the right time – it's not rocket science, but it will help brands to focus on what really matters if and when things are tough next year.
Micro influencers, the metaverse and measurement
Three phrases that we'll continue to talk more about in 2023. Micro influencers are already a big area of focus for B2C brands, as they focus on quality of followers and levels of engagement, over quantity. But this is also an area brimming with possibility for B2B companies. From ambassadors within your sector to those within your own organisation, engaging with individuals who carry influence in your industry can have a huge impact on everything from credibility and reach to SEO and referrals.
With respect to the metaverse – has anyone clearly defined it yet? From a communications perspective, one thing to note is the opportunity it brings for more connection and networking – through events, Q&As, virtual gatherings, etc. Clubhouse may have come and gone in a blink of an eye, but someone will get this right. And the prospect of being able to network with people from your sector, across the globe, is quite an exciting one.
And when it comes to measurement, the economic situation will mean more focus on value – and rightly so. Being able to demonstrate the impact of your comms and marketing spend is crucial. Companies that maintain a strong reputation, treat their customers and staff well and deliver what they say they will, are the most recession proof. Communications can help brands to achieve those objectives, but those working in the sector must also be able to prove it.
So what for social?
I wonder what we'll be saying about Twitter 12 months from now? With a number of brands still holding their breath on their advertising spend, we might be in for a shake up in social media. But where will the power of Twitter go? Mastodon is waiting in the wings but it will need one heck of an uplift in sign ups before the big brands get involved. It's going to be a dog fight though. Twitter has just banned Mastodon links from being shared on its platform, so it's obviously a little nervous.
In the B2B space, this must be good news for trusty LinkedIn, and it'll be interesting to see how B2B brands approach TikTok this year, beyond CEOs performing Lizzo routines.
Talk of (nothing but) recession
It's been a tough year and a harsh winter so far. And I write this with three jumpers on. But we should not come back to work in January 2023 with a sense of despondency. While we can't change global or economic forces beyond our control, we can change our attitude. There is a tendency to talk yourself into recession, but if Covid's taught us anything it's that adversity can lead to innovation. Change and trying new things is always exciting.
Here's to a great 2023!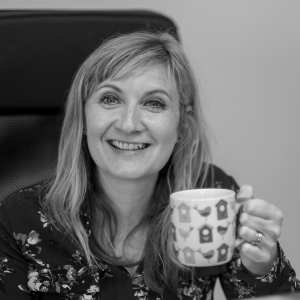 The author
Nikki is a director and co-founder of Fourth Day