I recently ran a workshop for Moroccan start-ups in Casablanca, with my colleague Maha at incubator hub Technopark, where we helped participants to put together the foundations of a Africa tech PR strategy. This included everything from defining key messages to drafting press releases and identifying topics for thought leadership.
The attendees came from a broad range of industries, including property, design, CRM and e-learning. What they all had in common was a recognition that PR, reputation and a strong media presence were crucial to supporting their future growth.
While some of the companies were fully operational, others were still very much in the pre-launch stage.
This is the first time we've run an event of this nature from our office in Casablanca. Not only was it a great opportunity for us to share some of our experience of working with early stage companies from across the globe, it was also fantastic to see such a huge amount of creativity and energy coming from the Moroccan start-up community.
Many people in the room were taking their first steps in PR. We hope we were able to help them harness some of the passion that they have for their businesses and use that as they promote their companies to the world.
Watch this space for details of our next workshop!
If you want to follow our African adventures, please follow us on Facebook: http://www.facebook.com/quatriemejour/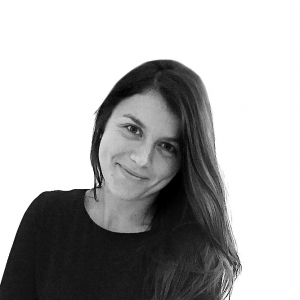 The author
Cindy is a PR Consultant for Quatrième Jour in Paris and Casablanca