Big tech was put on trial in 2017, with firms enduring an onslaught of criticism throughout the year. This culminated in a parliamentary committee grilling representatives from YouTube, Twitter and Facebook in December about extreme and offensive content shared on their respective platforms. It was yet another damaging media circus in the open court of public opinion for, what were previously, the shining stars of the digital era.
Are techies the new bankers?
A recent article in Wired magazine likened the current perception of technology workers to bankers right after the 2008 financial crisis; they are the villains of the day. Like the bankers, they are making a great deal of money but attracting attention for all the wrong reasons. The same Wired article quoted anonymous investors who are now reluctant to go near some tech companies for fear of being embroiled in scandal. It's a shame some investors feel this way, but not terribly surprising for this annus horribilis.
Media hostility
During the course of the year, the media lambasted Facebook  for being too tolerant of fake news, Uber was accused of being rife with sexual harassment, Google faced accusations of sexism and Twitter was told to crack down on abuse and extremism on its platform. A great deal of recent UK media coverage is also driving an opinion that big tech is failing to act. This is part of a wider trend of media coverage that is detailing the alleged failures of big tech to maintain appropriate standards. The long list of complaints against social media firms in particular ranges from unwarranted censorship to serious claims of electoral interference by foreign countries. This isn't a good look for companies who often present themselves as idealists.
It's hitting home with the public
The bad news for big tech is that the issues being extensively covered in the media are resonating strongly with the public. Research recently carried out by Opinium and Demos found people were very concerned about abuse (70%), fake news (67%), and extremism (89%) on social media platforms. The same research found 76% of people don't think social media giants are doing enough to remove extremist material from their platforms.
Roll out the red tape
A more frightening statistic for big tech is that only 19% of people thought "over-regulation" of technology would damage Britain's economy. When an industry develops such a public image, the government may well feel compelled to act and address those grievances. This could saddle tech companies with legislation they find undesirable.
New Year new tech
In addition to the scandal dominated headlines, populist politicians across the Western world railed against 'global elites' last year. This is a category that now includes the very wealthy leaders of tech, including the likes of Mark Zuckerberg and Jeff Bezos. With so many forces and factors beginning to align against tech companies, it is becoming increasingly important that firms show that they are taking public concerns seriously. If that happens, tech can start to repair some of the damage inflicted in 2017. What's clear, however, is from now on tech firms are going to need to manage their reputations carefully if they are going to protect themselves against the wrath of journalists and politicians.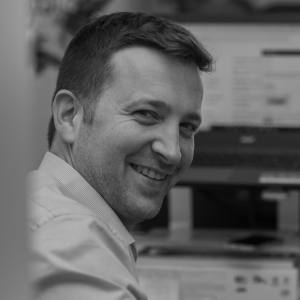 The author
Paul is Fourth Day's Head of Content , based in Manchester