by Harriet Parkin
I had never really thought much about content marketing before. I am a second year marketing student at Manchester Metropolitan University, but it was only recently I really looked at 'content' as a thing in itself.
I had been offered the opportunity to work as an intern with communications and PR agency Fourth Day. I would be working in their Content Services division, so I thought it would be sensible to do a bit of reading up.
After scouring the web for articles on content marketing, of which there are no shortage, my interest has only grown. It is clear that content is not just a major component of any marketing strategy but vitally important for all businesses.
I stumbled upon IAB research that shows that 93% of business-to-business companies are now using content marketing techniques – 57% of marketers also believe custom content is a top priority for their business.
When I thought about why content is so important, it did make sense as content is what organisation rely on to communicate with consumers. If businesses want to build a rapport with customers, they will also need to consistently produce relevant content of a high standard – especially when everybody now has website and social media pages to visit. This is not just important for retaining consumers, it is crucial for attracting new customers too.
Cost effective marketing
This realisation made me wonder why I had not heard more about content marketing before. After a bit more reading it became clear that content marketing is now consider more cost effective for marketers. The research shows that content marketing is only half as expensive as traditional methods. It also has the added bonus that once you have produced content you can share it in many different ways. It doesn't just have to sit on your website, you can let people see it email then or posting it on social media for example.
The more places people see it, the more interaction is possible and the more opportunities customers will have engage with a company. This is probably why content marketing has been found to be generating three times as many leads as traditional marketing methods.
Tailored content
Having spent some time working with Fourth Day Content Services, I can now see there are two aspects of content marketing which anyone new to content marketing, like myself, needs to bear in mind.
Frist of all, content needs to tailored to a target audience. Customers want to see relevant, even personalised, information to make them feel their issues are appreciated and understood. This why they will visit your website or read your Twitter feed in the first place. Being active and producing consistent content will help to keep these readers coming back.
To find out more about Fourth Day's content marketing services, visit Fourth Day content marketing or call 020 7403 4411.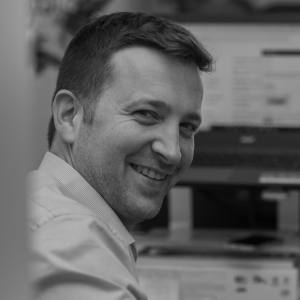 The author
Paul is Fourth Day's Head of Content , based in Manchester