For a start-up in Germany, the choice between Berlin and Munich is strategic one which will affect your public identity…
'A land of Laptops and Lederhosen!' This was former German Head of State Roman Herzog's explanation of the formula behind Bavaria's rise from a poor and agriculturally-dependent region into one of Europe's most prosperous and tech-rich hubs. 'Poor but sexy' was the catchphrase bestowed upon Berlin by former mayor Klaus Wowereit as he strove to reinvent the city as a hub of creativity for the young, comparatively penniless, and entrepreneurial. The contrasts don't end at those two slogans.
Bavaria ended up spearheading Germany out of the quagmire of the 1990s, a time in which The Economist dubbed Germany 'The Sick Man of Europe'. Bavaria's capital Munich, known as 'the village of a million people', steadfastly refused to abandon its cultural heritage of Alpine chalets, brass bands and beer halls, but embraced the computing revolution to the extent that 13% of the city's workforce is currently employed in high-tech industries – the largest proportion.
Up in the north east, Berlin spent years as a centre for experimental arts and techno music while furious construction and infrastructure upgrades attempted to bring it into line with Europe's other capitals. The infrastructure upgrades have helped propel the city into a modern-day tech hub that is Europe's start-up capital. But Munich, never a city to miss a trend, has cast an eye on Berlin's burgeoning global reputation and is setting about ensuring it will not miss out on the rush. A company which chooses one over the other will have made a large public declaration of what kind of company they are and what kind of strategy they might be harbouring.
The differences between the two cities are so enormous that it is unlikely there will ever be cultural harmony. Those who wish to flout convention or muddle through go to Berlin. Those who wish to thrive in convention make sure they've got a good concept, then they go to Munich. Strategies are implemented in Munich, they emerge by default in Berlin. As one forum put it: "Go to Berlin if you are a child needing a parent, go to Munich if you are a parent with a child."
Munich's pride in order and cleanliness, and its insistence on proven, value-adding business cases at every step, are the antithesis to Berlin's liberal working conditions, unkempt streets and willingness to indulge flights of fancy in the hope that they will churn out some eureka moments. There are some too: Zalando and Rocket Internet are obvious examples. There are no such unicorns in Munich. Not yet anyway – the larger companies settled in Munich have proved adept at acquiring promising start-ups (or their talent) before they pose too much of a disruptive threat.
Berlin leads Munich in terms of sheer start-up numbers, but Munich is fast catching up. Both cities featured in the top ten of last year's European Digital City Index, with Berlin at 7 and Munich at 10. "Munich is an industrial, financial and media hub. It has strengths in high-tech and software industries, as well as other knowledge-intensive services," said the report, "…and the presence of prestigious universities contributes to the educational and social capital of the city which is populated by a large number of well-educated people with strong purchasing power."
Meanwhile in Berlin, "Startup activity is largely clustered around the Torstrasse, an avenue sometimes referred to as 'Silicon Allee'. Hubs such as Factory Berlin, a Google-backed co-working space which calls itself 'Germany's largest startup campus', and Betahaus contribute to the growth of the Berlin startup ecosystem."
Both cities are hosting huge start-up festivals this year. In Munich, the Bits & Pretzels festival – featuring Richard Branson, Kevin Spacey and the Oktoberfest – includes an extensive pitch contest across a plethora of industries and spans three days. Berlin's Hub Conference, by contrast, is a one day event, but boasts no less of a star-studded line-up from the business world, even if Jean-Philippe Courtois and Carsten Kengeter (President of Microsoft International and CEO of the German Stock Exchange) are perhaps less billboard than messrs Branson and Spacey. Fourth Day will be attending both events, finding out more about what makes the German start-up scene tick and delving further into the nuances of the two cities.
Germany's economy relies upon undiscovered small companies and start-ups. The Mittelstand, as Germany's small-to-medium businesses are collectively known, tend to be global leaders in niches, often ripe for investment pickings for companies looking for specific solutions. It is a part of the national strategy to attract foreign investment in this way and create a sounder financial foundation upon which the hard-working population can thrive. Yet for such a lively tech start-up scene, the investment capital is remarkably absent. This is for two reasons: German investors are notoriously risk-averse, so are less likely to pile a stack of cash into an industry showing signs of being a bubble. Secondly, global investors are showing remarkably Germanic risk-averse behaviours as well.
But eventually the investment targets will be more obvious, while at some point the tech investment economy will pick up – not least with global business looking to centre its long-term strategies around big data, Internet of Things and cyber-physical systems. Eventually one of these two cities will win. It's a battle for tech capital in both senses: to be the capital, and to gain it in investment.
If you're planning to attend either Berlin Hub or Bits & Pretzels drop us a note. We'd love to see you there!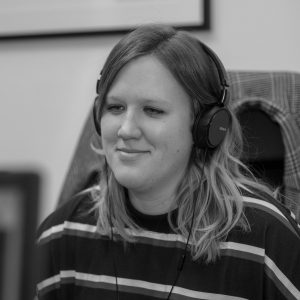 The author
Lizzie is an Associate Director in the Manchester team