Team North went along to Manchester Digital's Cartologie event last week to hear digital agency Code Computerlove air their views on the next big trends for retail.
Refreshingly they didn't utter the phrase "death of the High Street". While they did of course acknowledge a shift in the customer journey, this presentation was all about the integration of physical and digital and how retailers can use digital to help drive customers in store. This was nicely summed up as the combination of digital and physical being greater than the sum of their individual parts.
What's interesting about technology adoption is that while most technology is undoubtedly clever, not all of it finds its way into the human consciousness. The technologies that we now take for granted and that have become part of our everyday lives are the ones that came along at just the right time – when we were exactly ready to adopt them. Many others didn't make it.
So which technologies did they think would gain traction over the coming years?
Firstly, gestural interfaces – or the interpretation of human gestures. I love this way of enticing people in store. This technology has gone way beyond dancing around in front of the Wii in your house. I loved the example of the virtual dog following your movements as you walk past the shop window. This takes visual merchandising to a whole new level and offers a creative and theatrical way to get people in store.
Other obvious examples are Near Field Communications (NFC) which enables consumers to interact with their environments as they browse around the store – purchasing via their phone or even arranging for products to be delivered to their homes. It was suggested that NFC marks the end of the dumb object. Rather than just sitting on shelves, products now come to life – making it much more likely that you will interact with them, and ultimately buy them.
Augmented reality is the sexy end of technology for retailers, with everything from virtual changing rooms to way-finding (using augmented reality to navigate your way around a store at the same time as receiving offers and messages via your phone).  Intrusive? Maybe, but if you opt in and you're in a store that you love it could make the experience a whole lot better.
The final technology up for discussion was portable tech such as smart watches. As a non watch wearer this would be a big stretch for me. Essentially having your smart phone on your wrist, personally I think the design would be have to be pretty amazing to become mainstream.
Of course some of these technologies will make it and some of them won't. Equally many of them require a huge investment from retailers with potentially only a small uplift in sales. But, with margins being continually squeezed any increase in retail conversion is probably worth the investment.
Retail has changed but that doesn't mean we don't still love the high street. Perhaps we want to be entertained more, we may want to pay via our phones or we might actually end up buying online. But Britain loves its shops and as long as retailers give us what we want, we'll carry on shopping.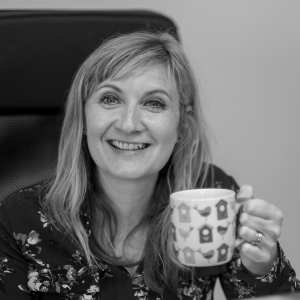 The author
Nikki is a director and co-founder of Fourth Day