By Florence van Bergen
As the Byte 'Night' itself approaches, the team here at our Manchester PR agency shut down their emails and put on their chef hats for a cake sale fundraiser. For those who are not aware of the event, once a year businesses from across the UK sleep rough for a night in support of the charity, Action For Children. Sleep-outs collectively raised £1 million last year, but we're hoping to build on that success and raise even more this time around! The charity does amazing work – raising both vital funds and awareness for the UK's most vulnerable children.
This year the North West sleep-out will happen in the heart of Media City UK on Friday 3rd October and Xanthe, Flo, Emily, Lizzie and Nikki will be there to brave the cold! The event itself is also a great opportunity to meet new people, and the networking started here by treating our office building to some fantastic cakes. We loaded up our squeaky food trolley and wheeled it up and down the corridors to spread the word about Byte Night – giving us the chance to get to know our new neighbours at the same time.
We feel we might have hit a sweet spot by anticipating that '3pm on Friday feeling' that only a cupcake can cure!
Everyone in the office contributed various types of cakes, but big shout outs are due to Heaton's Cakes and Sweet Occasions – local cake businesses that donated large batches of lovely, professional cupcakes. Nikki's Victoria sponge sold the quickest, so despite her reservations on how it would do under Mary Berry's scrutiny, it ended up a winner!
We also want to say a huge thank you to BellyFlopTv, a video production company in our building, who were lovely enough to volunteer to film the whole process. Lizzie and Nikki were interviewed – a fantastic bit of presenting we think! BellyFlop then stayed with us whilst we plied our neighbours with sweet treats and spread the word about Byte Night and Action for Children at the same time.
We're delighted to say that our humble bake sale raised over £190 – a very successful (and very tasty) Friday indeed! So thank you very much to everyone at SBIC for your donations.
Check out the finished video on YouTube… and for more info on Byte Night or Action for Children please visit:
If you would like to make a donation to help us hit our £2,500 target please go to: https://www.justgiving.com/teams/fourthdaynorth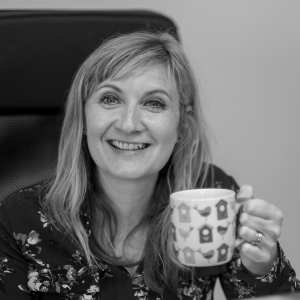 The author
Nikki is a director and co-founder of Fourth Day