A ustralia is rapidly growing in every way, with geographic constraints being a thing of the past.
Australian businesses are now key international players. So much so that the country has the 13th largest economy in the world with the ninth highest per capita income. Australia hasn't had an economic recession in 26 years.
Mining, farming, immigration and tourism are a few factors driving the country's success. However, technology and startup businesses are two vital forces powering a massive economic boom down under – so it's a great time to work for a tech PR agency in Australia.
The Startup Scene
Startup companies have played a huge part in Australia's economic growth. Founders are creating successful startups all over the country.  Sydney for instance is the largest of the Australian startup hubs with 35 per cent of the nation's startups, followed by Melbourne at 14 per cent and Brisbane at nine per cent. According to Startup Aus, startups have the potential to contribute up to $170 billion to Australia's economy and last year saw $1.32 billion generated in Venture Capital.
Atlassian is one of the most well-known Australian startup success stories. The company is an enterprise software company that develops products for software developers, project managers, and content management. The company was founded by two friends in 2002 and today has grown to more than 2,500 employees with offices around the globe.
Australia also has a strong 'Unicorn' culture, referring to privately held companies valued at over $1 billion. There are 12 in the country, with a recent report highlighting they are pouring almost $1.6 billion into Melbourne's economy alone, as well as directly and indirectly providing around 93,000 jobs. Apparently, it takes seven years, on average, to grow a startup into a unicorn.
Startups are being spurred on by government incentives, grants and investment in major infrastructure such as the National Broadband Network (NBN).
The NBN
The NBN has been a significant technological milestone for the country. It has supercharged Australians' online experience by giving people access to high speed, reliable internet. This has been particularly useful for businesses and people living in rural Australia.
The NBN has also played a big part in connecting Australia as a whole, as well as linking the country to the rest of the world. There has been some criticism of the NBN but on a whole many agree that the key benefits include:
Boosted productivity
Lower cost internet for Australians
A competitive edge for Australia over less connected nations
Above all it's a game changer for Australian businesses.
Cybersecurity
With the NBN also comes the need for Australian businesses to become more cybersecurity savvy. Similarly to the rest of the world, Australian businesses seem to be hot targets for cybercriminals with one in three businesses being targeted in the last 12 months. What's even more scary is one in 10 companies have no idea if they've been targeted in the last year. As such, Australian businesses are making a conscious effort to put in place serious training and education for staff members on best cybersecurity practices. Forty-six percent of companies train their staff on security either on a monthly or quarterly basis, while just over one in three (35 per cent) train staff on an annual basis.
There's a big push for Australian businesses to overcome cybersecurity challenges. In fact, the Cyber Threat Alliance Australia has been established by top cyber companies to encourage businesses to share intel about current cyber hacks.  Alliance members have created a platform that automates information sharing in real-time. This means business security software will detect cyber threats more quickly. By sharing intelligence, the involved companies are essentially pooling their resources to gain a more complete picture of today's cyber threats.
Fintech
Fintech is another key trend transforming the Australian financial landscape.  Fintech Australia has been established to facilitate the 400 fintech organisations in Australia and help the country become a leader in the Fintech market.
It's clear Australians are fully embracing Fintech initiatives by moving away from traditional payment methods, according to Roy Morgan research. 94 per cent of people are now aware of at least one digital payment method. From paying with smartphones, to online payment apps, people have come to expect easier and more convenient ways to pay for items.
Australian financial institutions are being pushed to collaborate with fintechs to keep up with the fast-changing digital payment environment.
Australia has a bright future in tech
Australia's economy is gaining momentum, led in large parts by the technology sector. The increased ability of companies to integrate technological advances into their business, including improved cybersecurity, means that Australian companies are becoming major players on the world stage.  With an increasing number of graduates opting for a degree in technology, the IT skills gap is closing, companies' demands for tech savvy employees are being met and the number of new and exciting tech startups is on the rise. Experts agree, Australia's tech scene has a bright future. It's an exciting time for the country.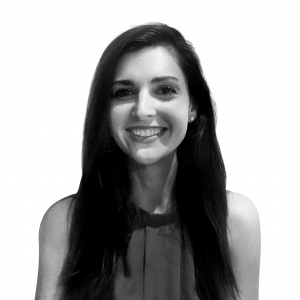 The author
Olivia is a PR Consultant for Fourth Day Australia