At Fourth Day, we pride ourselves on getting out and about to a fair few networking events and, although there's a fantastic array out there, we'd noticed a bit of a gap. There were plenty of 'turn-up and mingle' events and lots of 'hear experts speak' opportunities, but chances to get one-to-one, expert advice were few and far between.
So, we thought, let's fix that! We came up with the idea of Start-up Speed-dating, where fledgling businesses could get one-on-one advice from people who really know their stuff – and last Thursday saw the first one take place.
Our experts included Fourth Day founders Nikki Scrivener and Xanthe Vaughan Williams, funding specialist Graham Niven, branding consultants Mark Stringer and Dave Newton from AHOY and hosting and infrastructure experts Daniel Keighron-Foster and Tom Bearshaw from Steamhaus – who were also our hosts for the evening in their fantastic new event space.
We had a real mix of start-ups come along – from tech start-ups to an artisan market directory. Although there were some common questions, like 'how do I get my brand in front of the right people?', one of the great things about this format was that entrepreneurs could get clued up on the stuff that was most relevant to them – no vying for question time at the end or quick meet-and-greets in crowded conference rooms.
Thanks to all of the attendees for coming along and for their lovely feedback. We're planning on holding a second speed-dating event in the new year – see you there!
If you want to talk to us about your start-up give us a call on 0207 403 4411 or email Nikki or xanthe@fourthday.co.uk.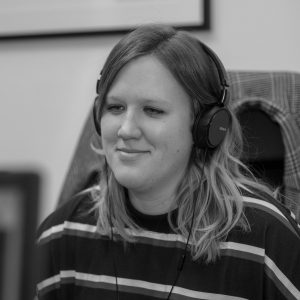 The author
Lizzie is an Associate Director in the Manchester team