20 years of Fourth Day
By Nikki Scrivener
S eriously, 20 years? I mean, it hasn't actually gone past in the blink of an eye, but it doesn't feel far off.
Since winning our very first client, we've been through multiple babies, recessions, new locations and a pandemic – it's been quite the journey.
Our aim from the outset was to do great work, with people we like, in interesting companies – while still managing to have a life. 20 years on and that list would probably be the same.
It's impossible to narrow down the highlights –and not all of them are for public consumption – but there are some stand out thank yous we'd like to make.
Firstly, to the team – the biggest thank you. Fourth Day is nothing without you. And you have been more brilliant than ever over the past couple of years. We're looking forward to some serious birthday celebrations with you at our offsite in Portugal later this year.
And a big shout out to everyone who has been part of the Fourth Day team over the years. You have all played a huge part in getting us here.
Our clients – we have been fortunate to work with an enormous range of clients over the last 20 years. Our ability to flex our knowledge on a wide range of random subjects at dinner parties is still a source of joy to us, and surprise to others. Plus, it's such a privilege that we can count many of the clients we worked with in the early days as friends and colleagues today.
The list of 'friends of Fourth Day' is long and, while it would be impossible to thank everyone individually, we'd like to say thank you to everyone who has listened, offered advice and celebrated or commiserated with us over the years. This includes, for the two of us, a couple of long-suffering husbands.
Journalists – for every call you have answered or email you have replied to – thank you!
I'd like to say here's to the next 20 years, but frankly that's just terrifying!
Nikki and Xanthe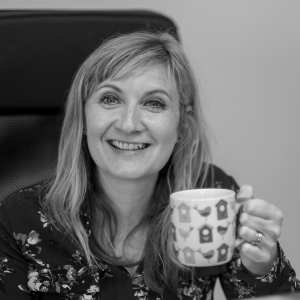 The author
Nikki is a director and co-founder of Fourth Day