The big supermarkets have been getting it so wrong recently that someone needs to sit down and have a word with them. It's not through lack of trying and God knows we all love a trier.
So let's just summarise what's been happening. Sainsbury's has announced a new digital app to help shoppers find their items and then pay in the aisle, but has also announced that its Nectar points now equate to little more than a handful of pebbles. Tesco has been rocked with an accounting scandal and seen both its profits and share prices plummet, while Morrisons has launched the most hideous loyalty scheme about 10 years too late. Asda has got off lightly really, probably because it hasn't launched a loyalty scheme and has focused on its competitive pricing.
Just recently, we've seen Netto announce a comeback to the UK because, despite selling its stores to Asda about six years ago, it's noticed that the UK loves its discount supermarkets. More importantly, it's noticed that the UK's middle classes love their discount supermarkets. And even more bizarrely, its re-launch is in partnership with Sainsbury's.
As a PR agency that works with many technology clients in the retail industry we write a lot about the developments in retail. Luckily for us, the constant schemes and proclamations from the food retailers make for lots of opinion articles and comment pieces on behalf of our clients.
However, as a consumer it just makes me think how do they get it so wrong? Is it not common sense to simply give consumers the best experience in-store at the best price possible?
The best in-store experience for me doesn't include bombarding me with money-off vouchers for future shops or endless forms to fill in to gain pointless points.
Personally, if I'm given a voucher (I'm looking at you Sainsbury's) that tells me how much cheaper my shopping would have been elsewhere, then I don't return with my money-off voucher which is only valid for two weeks. I will actually go and shop elsewhere. It's not rocket science, as they say.
So what is loyalty?
As this article in dotrising states, loyalty isn't something that customers owe the supermarkets. It's a chance for the supermarkets to thank their customers. Aldi and Asda manage to create a very loyal customer base without giving out money-off vouchers or complex loyalty card schemes.
It's certainly time for the large multiples to take a long hard look at what their customers actually want rather than allowing their marketing and sales departments to create hugely over-complex schemes and price promotions.
What do we want? Very often it's simplicity and honesty.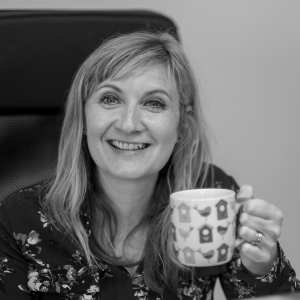 The author
Nikki is a director and co-founder of Fourth Day