T he way we work has changed significantly over the past 20 years. The concept of holding down a job for life now feels outdated and the traditional '9 to 5' is becoming a thing of the past.
It's now also easier to make a living in a way that allows you to manage other priorities on the side. Whether that's family commitments or pursuing an alternative career path, the ability to freelance and work in the gig economy is becoming mainstream. And with over 9 in 10 UK workers now eschewing traditional working hours, the flexibility we now have to work multiple jobs is greater than ever before.
Meet the Slashie
Technology has, of course, been an enabler of this new working culture. Our phones and laptops allow us to work from anywhere at any time. Whether that's selling products on eBay, driving for Uber, writing a blog or recording a podcast, new tech has given rise to the multiple job worker who is often referred to as the 'slashie'.
Generation slashie epitomises our changing attitudes to work. There are now more than 320,000 Brits who consider themselves a slashie, with more than one job, if not several, on the go at the same time.
Choice or necessity?
There is a clear appeal to 'slashie' culture – not least because it allows people to pursue their passions and explore whether they can turn this into a paying job. In fact, a Vistaprint survey of 2,000 UK adults found that almost one quarter (23%) have turned their hobby into a side hustle, with a further 56% aspiring to do so
Is this multiple career trend down to choice though, or are there other reasons driving 'slashie' culture?
There may be generational reasons. Millennials and Gen Z have grown up surrounded by social media and the influencers it has created. Being able to easily view how their peers have been able to monetise hobbies and turn them into well-paid self-employment inspires people to do it themselves.
Could economic security be a factor? Many people may be worried about having only one job to pay the bills each month and nothing to fall back on should they lose that. As a result, they could be looking at where they can build other sources of income and diversify their skillset to remain employable.
Hidden negatives?
Scratch under the surface, and there are also less positive elements to this lifestyle. If you are working multiple roles during the same week, could this have an impact on how productive you are? Or even on your mental health?
Unless you have excellent time management skills and are able to switch off easily, you might struggle to cope with the demands and skillsets needed for each job. And from an employer's perspective, if your workforce is made up entirely of 'slashies', who have several work commitments, you might not be guaranteed to get the 100% focus you want from them.
The multi-job worker might well become the norm in the future of work, but the question remains as to whether it will really be sustainable for both individuals and employers in the long run. And if it is the healthiest approach to working life.
We'd love to hear your opinions on this topic. We'll be discussing it in more detail at our Honest Talks 'Future of Work' event on September 12th in Manchester. You can book tickets via this link.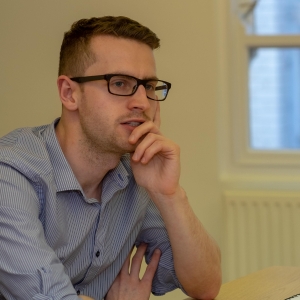 The author
Danny is an Account Manager in the Manchester office