Last week a few of us from the Manchester office headed, bright and early, to a pre-work Q&A session at Rise Manchester. Once we were fed and caffeinated we settled in to hear what Tom New from Formisimo and Dan Keighron-Foster from Steamhaus had to say about the personality of their brands.
One thing which sparked our interest was the question of how important a brand is withina business, as well as for customers and clients. It's easy to see how branding affects the business-consumer relationship, but sometimes its effect on employees can be forgotten.
It would be strange for a company which projected a fun and relaxed vibe in its dealings with customers to have rigid rules and ways of working in place for its employees. Similarly, consumers dealing with a formal and corporate business might be confused to learn that its workers spend their lunch breaks playing pool and drinking craft beer in the office chill-out space. To be authentic a brand's personality should be both outwards and inwards looking.
Prospective employees also look to businesses' branding when deciding where to apply. A business's brand values will probably (read: hopefully!) be reflected in its people. But this is impossible to achieve if these values don't permeate the organisation itself. Dan mentioned that Steamhaus are completely up front about their company culture when recruiting, and said that this helps to create teams who gel and produce the best results.
This all got us thinking – are we as 'frank, friendly and unflappable' as the Fourth Day branding would suggest? Let's take it step by step.
Frank
We're always up-front and honest with our clients, and that tends to cross over into our dealings with each other. If something's not quite right, we'll say. Equally, we give credit where it's due – take for example our COW initiative. When someone gets a great piece of coverage, everyone knows about it because of our Coverage of the Week email. Last week it was Emily – go team!
Friendly
The line between frank and blunt can be a fine one – we reckon friendliness helps you to stay on the right side. Our boutique offices mean everyone knows everyone, and our open plan spaces often see people collaborating or sharing ideas. In Manchester, our proximity to the Northern Quarter bars means we often share a drink after work as well!
Unflappable
Whatever Ab Fab might have made you believe, PR is hard work and client expectations are high. And we're only human – everyone gets stressed from time to time. But our years of combined experience and our team-centered approach means that when the going gets tough, we get going – quickly, efficiently and with minimal flap.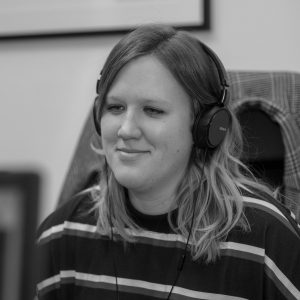 The author
Lizzie is an Associate Director in the Manchester team