B ad news has been inescapable in 2020. It's safe to say that this year has been an unrelenting s***storm of anxiety-inducing headlines, with Covid dominating the news agenda.
With this in mind, we've been trying to cheer ourselves up a bit recently. One of the ways we've been doing this internally is through a dedicated Slack channel: #onlygoodnews. This channel isn't just for uplifting news stories – it can be to share anything we feel like, as long as it instills a little bit of levity or positivity. That could be:
The popularity of this channel got me thinking about other platforms that promote good news and positivity. Not in a propaganda-y, everything's great kind of way, but in a way that shines a light on the positive.
Here is a round-up of some of the best we've found – the perfect antidote to 2020's bad news.
1. Tank's Good News
Whether it's celebrating Dolly Parton part-funding the Covid vaccine research, to a group of Sikh men tying their turbans together to save two drowning children, George Resch, aka Tank Sinatra, runs the website Tank's Good News and associated Instagram account. Resch has achieved something of a cult status in the social media world in recent years, recognised as the go-to resource for good news stories that recognise 'celebs with heart', 'real life heroes' and 'awesome animals'.

2. Upworthy
Launched back in 2012, Upworthy is another promoter of positivity. At the time of its launch, it was reported to be the fastest growing media site of all time. Now with 170K subscribers on their YouTube channel, and having clocked up nearly 14 million video views, it's safe to say there is a renewed appetite for good news everywhere.

3. The Good News Movement
"Tired of bad news? The Good News Movement's goal is to start populating your news feed with our good news." That's the tagline for this Instagram and Facebook account run by journalists which started as a result of the negativity they felt they were constantly seeing in the industry. The Instagram account has seen follower numbers skyrocket during the pandemic and has now amassed nearly 2 million.
4. Good Good Good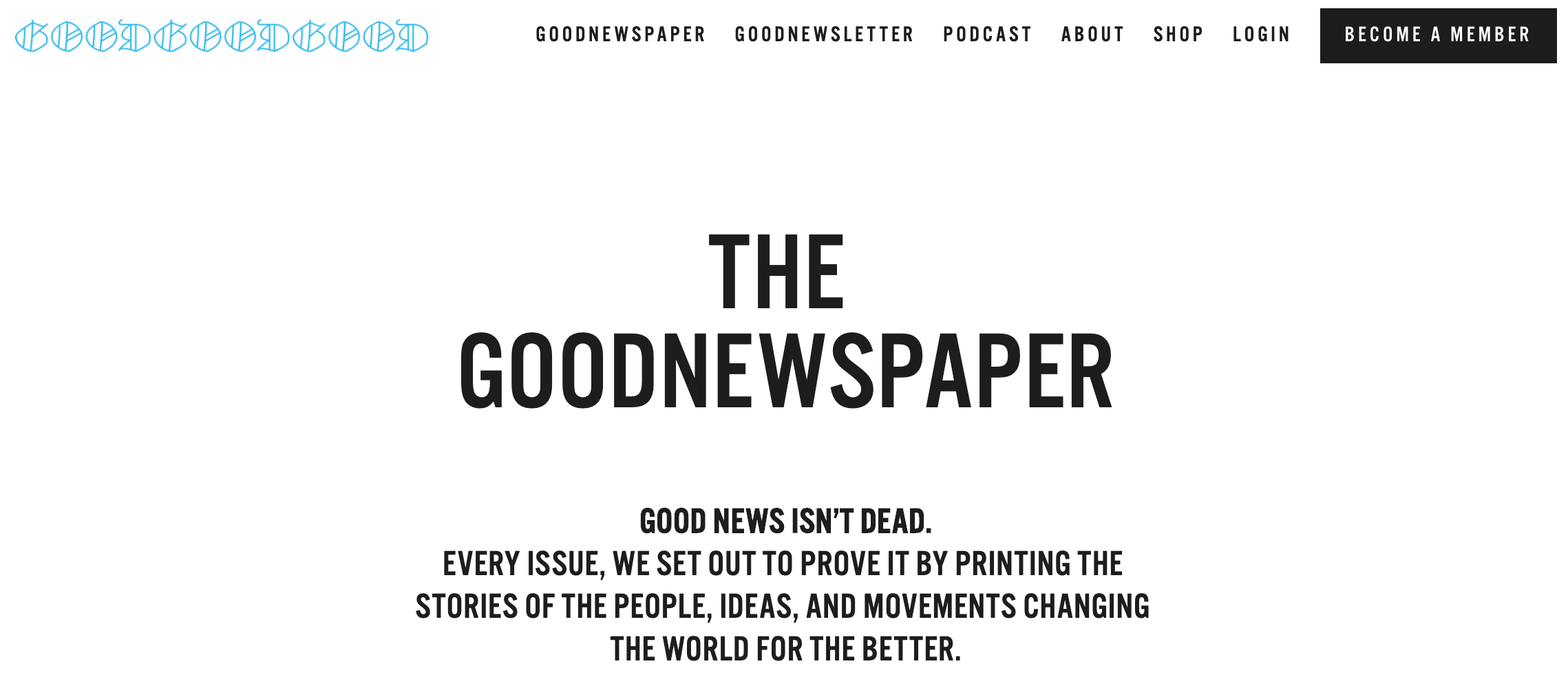 The clue is in the name, yes Good Good Good wants to share good news. The media organisation is on a mission to 'help people feel less overwhelmed and more equipped to make a meaningful difference'. With a newspaper, newsletter, podcast and shop, the company wants to prove that 'good news isn't dead' and that hope trumps hate. Hear hear!
Which news sites or Instagram accounts do you follow that promote positivity? Let us know!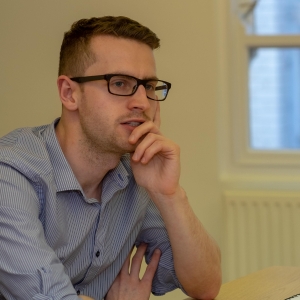 The author
Danny is an Account Manager in the Manchester office