At no point when Rupert Cornford and I were working on our leadership whitepaper could we have predicted what was on the horizon. Covid-19 has tested us all on a personal and professional level. And never have those two elements of our lives been more intertwined.
Leaders aren't just dealing with financial pressures, they've also had to manage huge shifts in working patterns, consider the wellbeing of staff living in enforced isolation, and prepare for whatever comes next. And in the face of all of this, they're also just people, with their own worries, their own families.
I came across this quote in a Mckinsey report:
"For some organizations, near-term survival is the only agenda item. Others are peering through the fog of uncertainty, thinking about how to position themselves once the crisis has passed and things return to normal. The question is, 'What will normal look like?' While no one can say how long the crisis will last, what we find on the other side will not look like the normal of recent years."
They must be talking about Coronavirus, right?
Believe it or not, this was written about the financial crisis in 2009 – but can anything so accurately sum up what we're facing right now?
With CEOs being tested to the limit, I spoke to six leaders to understand how they're leading their teams through the Coronavirus pandemic, and what they've learnt about themselves in recent weeks. We're hugely grateful for the honesty shown by everyone who contributed, both to this blog and to the original whitepaper.
A time for empathy
For Michael Teixeira, CEO of MVF, who is also a contributor to our whitepaper, empathy has been key. "It feels like a time to be as human as possible", he says. "Everyone has been catapulted into a very strange situation, and each of our 500 people is facing individual challenges. My job is to ensure we're always putting our people first and acknowledging that these are exceptional times."
For Martin Wilson, director of digital asset management company, Bright, this empathy extends to both employees and customers.
"We've made adjustments to how people work, and we've allowed customers to suspend payments while their income is uncertain. As well as being the right thing to do, this makes good business sense. People will remember the companies that supported them through this."
Empathy also matters to Rachel O'Connor, CEO of Travel PR specialists, Siren Communications. "Consistent, open communications have been key, as has placing myself in the shoes of others", she says.
Putting people first and drawing on their communication skills isn't new for business leaders, but there's no doubt many have felt the need to bring more of their personal selves to the fore in order to maintain trust.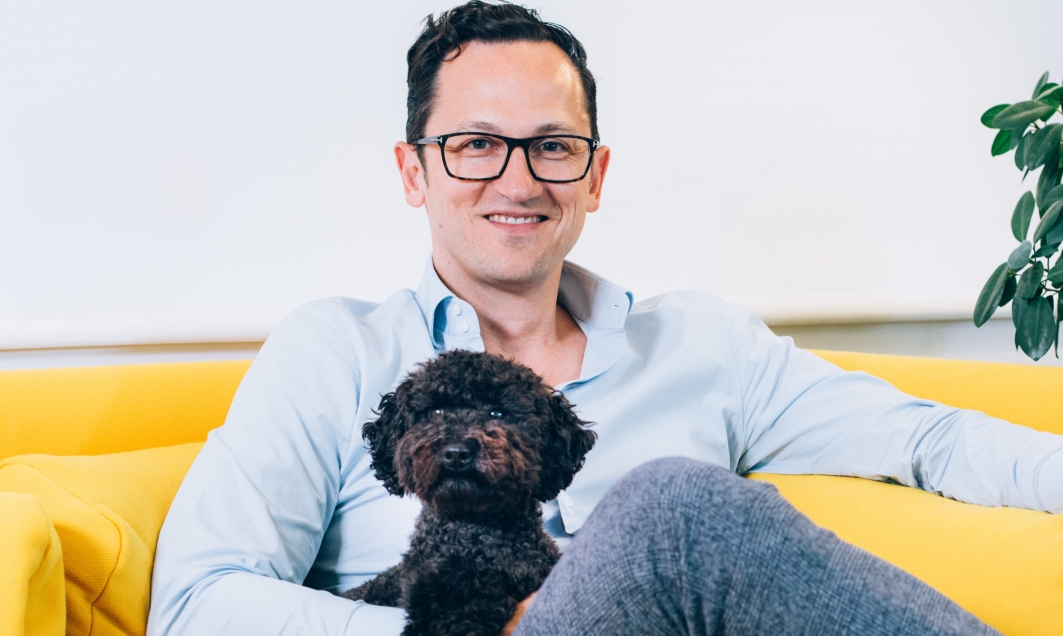 "It feels like a time to be as human as possible."
Michael Teixeira
CEO at MVF
Finding inner strength
But it can be hard to reveal more of yourself when you're personally feeling quite insecure. Dan Foster, CEO of cloud and dev ops consultancy Steamhaus admits he initially had to find the strength to battle his own anxiety and uncertainty – "being in control, even when I didn't feel like I was".
This strength is something that many of us have had to rely on. "It's probably been the biggest challenge of my career", admits Jon Stroud, CEO of video production company, Jist Studios. "I initially went into fight or flight mode. But once I'd taken a breath, we all began to settle. Trust has been key."
Jon is relatively early on his journey, and he's completely honest about the lessons he can learn. In fact, he's sharing some of those learnings by producing a weekly podcast offering advice from other business leaders on how to get through this.
Simon Wilkinson, CEO of global software development company, Mobica, on the other hand has more than 20 years' experience of running businesses. He's drawn his strength from this wealth of experience. In fact, the challenge for him has been to recognise that not all countries, customers or cultures operate in the same way, and that, although he is leading from the UK, his leadership "has needed to reflect that".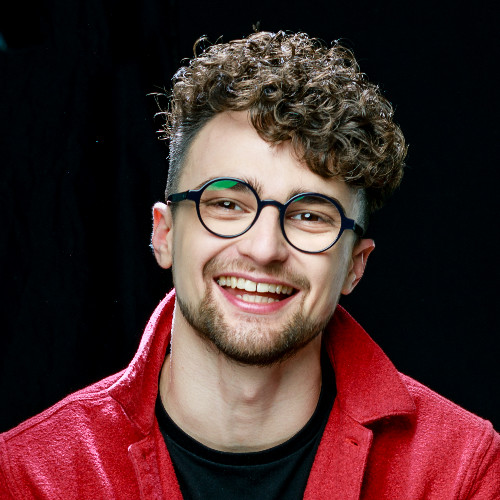 "I initially went into fight or flight mode. But once I'd taken a breath, we all began to settle."
Jon Stroud
CEO, Jist Studios
Reassurance and motivation
As the quote in the McKinsey report shows, this feels very similar to the uncertainty we experienced during the 2009 financial crash. A lot of people are very nervous, and are looking for reassurance. At MVF it was important for Michael to inform staff that the company was in a stable position. "The first thing I made sure to tell people was that we have reserves we can tap into, that we are prepared for any eventuality, and that our business is capable of adapting. We've never lost our scrappy entrepreneurial spirit and that will be a real strength for us now."
Dan Foster and Simon Wilkinson agree. "I decided I would be entirely open and transparent about where we're at – how much we have in the bank, how much work we have coming in, how worried I am," says Dan.
Simon adds that as well as letting the team know how the business is performing, it's also been important to share how their customers are faring: "because they're key to our success", he says.
For Martin at Bright, motivation has been about inclusion: "Everyone has been involved in our strategy for adapting to the changed business world, and they've been given the autonomy to meet these new challenges. We've seen some amazing ideas emerge, with a level of creativity far higher than if we'd just involved the leadership team."
Much has been discussed about furloughed staff and keeping them connected. For companies that have used the scheme, it's still crucial that all staff feel part of the plan for the future. "My confidence has never wavered that we'll get through this, and I've tried to instil that in the whole team at every turn", says Jon Stroud.
This extends to protecting the wellbeing of all staff and keeping things as normal as possible. Online quizzes, virtual drinks and online exercise classes – we wouldn't have dreamt this world possible a few months ago, but they've become a vital way of making people feel connected. Rachel at Siren, for example, has provided staff with access to online healthcare support and yoga. "We've also injected a bit of silliness – wearing fancy dress and a horse's head mask when it was really bad!"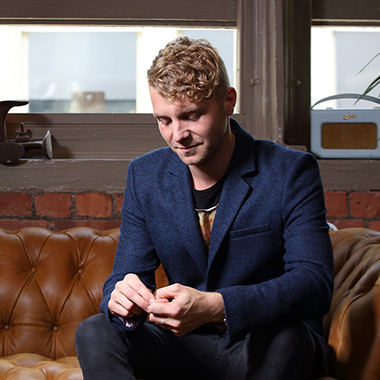 "I decided I would be entirely open and transparent about where we're at."
Dan Foster
CEO, Steamhaus
A new way of working and leading?
Whether we'd contemplated remote working previously or not, Covid-19 has shown us that the traditional day at the office may have changed forever. Twitter has already announced that its employees can continue to work at home indefinitely, and other firms (especially in tech) are expected to follow suit. For leaders, this is an opportunity to reflect on how they can make long-term changes.
"This period has shown that, with the right technology and approach, remote working can be just as effective as being in an office", says Martin at Bright. "So, I'm very open to the idea of people continuing to work remotely."
Jon Stroud agrees: "It's made me think about how our office works. At home you have the headspace to think. Are open plan offices more of a distraction? Or should our office have different spaces for people to work in different ways?
For Dan at Steamhaus, imposed remote working has been an opportunity to evaluate some of the company's processes. "We're looking at ways to support remote workers better, ensuring people can disseminate and contribute to information, ideas and projects in an asynchronous manner – meaning fewer virtual and (when things are 'back to normal') in-person meetings.
But working from home still isn't for everyone. Simon at Mobica has had to adapt to managing relationships remotely: "I'm a very face-to-face communicator, especially with customers", he says. "That style has had to evolve, but in business a leader always has to adapt to the current circumstances."
Lockdown has been hard for everybody," he adds. "Working together to solve challenges as a team, whether you're working on your own or digitally, has been a learning curve. New levels of self-motivation and discipline are needed."
That's one of the reasons why Michael and Rachel look forward to getting back into the office. "I'll never take for granted being able to come into work every day and spend time with such smart, thoughtful and driven people", says Michael. "I always assumed I'd enjoy quiet time to contemplate. But give me a noisy MVF workspace or one of our bustling kitchens any day!"
"I miss the watercooler moments", adds Rachel. "Spontaneous office banter and brainstorming and the feeling of collaborating as a team."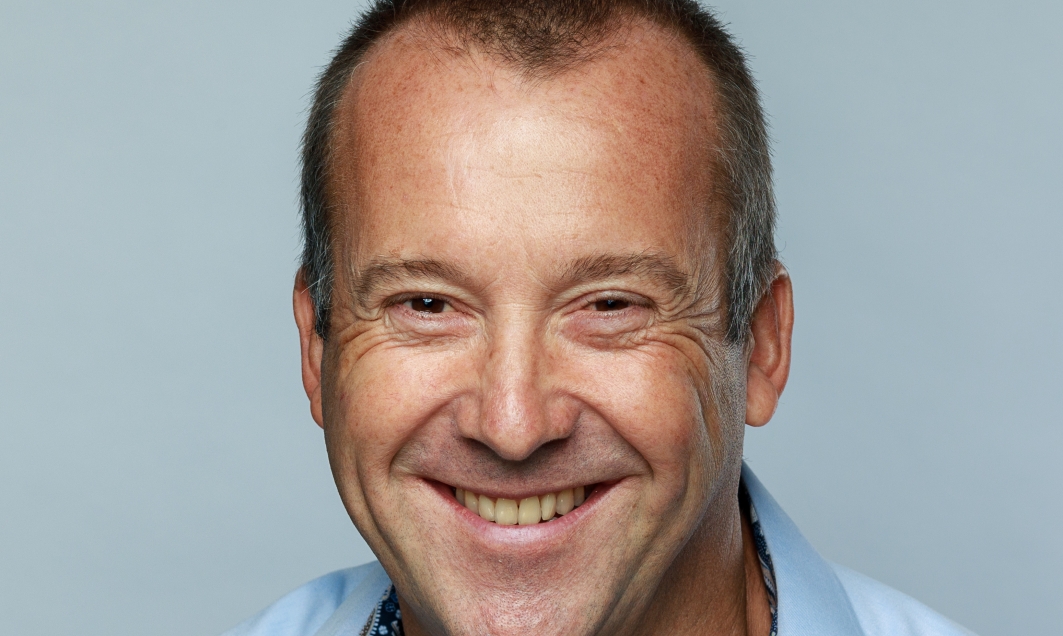 "Working together to solve challenges as a team, whether you're working on your own or digitally, has been a learning curve."
Simon Wilkinson
CEO, Mobica
What we can take away with us
I'm sure we've all learnt something during lockdown – and not just how to make banana bread and sourdough. But it will be interesting to see how much of this self-reflection we'll take with us into the future.
I've learnt that I find it harder to switch off now than I did when I was in the office, and I worry even more about how everyone is feeling. I'm still trying to find ways of separating the home and work 'me'. And Jon at Jist had similar reflections: "I think I've learnt that it's OK to slow down, to give myself some headspace", he says. "I hope I'll be better at stepping back now, without being concerned that everything will fall apart."
That could all be bound up with leaders finding it hard to let go. Dan certainly recognises this: "Most business owners have some element of needing to be in-control; it goes with the territory. I discovered the only way to get past that was to accept not being in control, rather than fight it. If things don't go according to plan, there's no shame or guilt, as long as I've done all I can to make it work."
I'd love to hear others' thoughts on what they've learnt about themselves and leadership in these crazy times. Even if, as Rachel at Siren suggests, CEOs may need to be more commercially ruthless in future, "the values we have in place will prove their worth in the long term". This need for core values was echoed by everyone, and they're innate, regardless of where our teams are located.
We just need to focus on what's important: our people, our health, how we treat each other. "I still love what I do", adds Rachel. If we can hold onto that we'll lead our teams through this.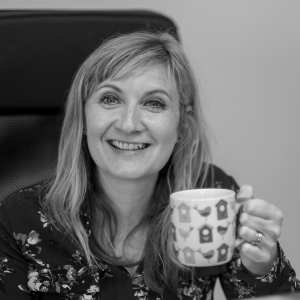 The author
Nikki is a director and co-founder of Fourth Day