By Marianne Knowles
Whitepapers are great way for organisations to demonstrate their expertise and make a compelling case for change. The classic approach is to tackle an industry problem and provide the reader with a tangible solution.
Hey presto! Your audience gets free, valuable advice and your organisation gets a boost to its reputation – and an opportunity to generate some quality leads. It's the perfect launch pad for a content marketing campaign. How can it possibly fail?
Well if nobody reads it! For your paper to be a success you'll need people to like it and share it. But if the design is poor, it will fall at the first hurdle.
We need to remember that no matter how worthy your whitepaper might be it is still competing for the attention of an audience that faces a daily bombardment of marketing messages.
To increase the chances of your whitepaper succeeding, we pooled the experiences of our specialist content team and design partner, Fablr, to identify the top ten areas where design can make a significant difference.
1) Create a killer front page
You don't get a second chance to make a first impression. It may be a cliché but it's true. The first thing your reader will see is the front page – it must be attractive and fill them with confidence that this is a paper worth reading. Of course, you'll need a strong headline but you'll also need to ensure your imagery is consistent with the messages you want your whitepaper to communicate to your readers.
2) Don't be afraid to use images
You may encounter resistance in your pursuit for whitepaper design utopia from people who cry, "our subject is too serious to have images," or "images will make it too long," or "we don't want to distract from the quality of the copy" Wrong! It's all about engagement and images have been proven to improve content of all varieties and whitepapers are no different.
Good content is essential but the more amazing/substantial the topic, the more reason to include a visual aid that will help it appear engaging. Images have the power to set the tone even when you are setting out to be serious, optimistic, or thought-provoking. You also don't need to have a huge budget to source quality photography. Your designer should be able to source some photographic options for you, along with associated licensing costs (if any apply).
3) Ensure brand consistency
Make sure you pass your brand guidelines to your designer. You will want to ensure the whitepaper is consistent with the landing page it is going to be downloaded from, as well as the social media profiles or email marketing campaign that you use to promote it.
Even if you are using imagery that represents a slight departure from your corporate guidance (because of the specific subject matter), you should ensure that the basic elements of your brand, like typography and colour palettes, are recognisable. If they don't all match up, or look off, it can damage reader trust and break the association you're trying to make between the message and your brand.
4) Make the salient points clear
Don't expect the designers to read the copy and instantly understand what is needed. Your designer is not your target audience, and the whitepaper will not have been written with them in mind – so it's likely some degree of explanation will be required.
Ensure the salient points are clear to them so that they create images and source photography that evoke the appropriate sentiment. Explain the key points you want a reader to take away from the whitepaper so they can concentrate their efforts on giving these due prominence.
5) Split the content into digestible chunks
There is a good reason why websites, like the BBC's, only include a sentence or two in their paragraph blocks. It's not about dumbing down content, it's about making it easier to read – as people switch off when confronted with long blocks of text. To prevent this in a whitepaper, ensure your content is clearly structured with sub-headers separating sections. Your designers can then use visual devices to make it easier for readers to navigate the paper.
Think about points in your document where you can create visual 'breathing space' for readers. Naturally, some of your content will need to be more dense and compact, but you need to be ready to 'reward' readers for their attention by adding visually stimulating divider pages that might be a single big photograph or coloured background with a high impact quote or headline.
6) Remember it's not a novel
In a novel, an author will develop a character and build the action to create a sense of anticipation and fuel the reader's desire to know what happens next. You don't have this luxury with a whitepaper – you can't keep people guessing.
Your structure needs to be logical and while your sub-headers need to intrigue, they also need to clearly indicate what the reader can expect to see. This will also let the reader know where they are in the document and see what's coming next with just a glance.
7) Pull-out quotes and stats
Take a cue from the publishing world and make use of pull-out quotes and the statistical facts that underpin the story. Pull-quotes should be selected not just to give a flavour of what is coming up in the article, but they should also be chosen because they might challenge a reader's existing opinions or beliefs.
You are trying to get a reaction with these soundbites, so don't worry too much if they don't present the more nuanced sides of the argument you might cover later in your paper. Ensure your designer knows which figures and quotes are most likely to impact and resonate with the reader.
8) Call to action
Although your whitepaper needs to be credible, and not appear to be a thinly veiled marketing ploy, it doesn't mean you can't include a call to action at the end. If the reader is impressed by the paper, they will want to know more about the author, why this subject is relevant to them and, yes, how they can get in touch. Don't fail to provide them with this opportunity by forgetting to put a call to action at the end of the document.
9) Avoid death by committee
Designate one person in your team to collect and coordinate all amends. Too many cooks can definitely spoil the broth when it comes to whitepaper design. It's vital to remember that the reader must come first – and your coordinator needs to ensure the copy and design flows smoothly.
10) Feedback to the designer
If your design went down well with your audience, let your designer know what worked. Or if there were any problems, tell them what could be adjusted in future publications. It's amazing how much the importance of feedback is overlooked. This can lead to the same issues cropping up time and time again or changes being made unnecessarily.
We hope you found this advice useful. For more content like this please sign up to the Fourth Day newsletter or follow us on LinkedIn for industry tips.
Marianne Knowles is a PR consultant at Fourth Day PR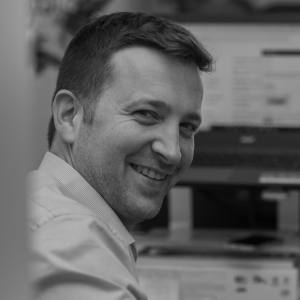 The author
Paul is Fourth Day's Head of Content , based in Manchester