When my brother opened the box of his first mobile phone I was instantly jealous of its funky design, go-faster orange stripes and giant on/off switch. It was, of course, a Nokia 3510, successor to the omnipresent 3210. While Nokia struggled in the smartphone era, people still remember their old handsets with affection.
Now, they are making a comeback. HMD Global, a Finnish start-up, achieved a $1bn valuation last month thanks to the unexpected success of its remastered Nokia handsets. This is not an isolated phenomenon – flip-phones, for example, have become a huge hit in Japan in recent years too. The success of remastered technology proves that heritage and nostalgia can sell even in a sector focused on the new and exciting. But how can other companies use the past to strengthen their branding and sell products?
The pen is mightier
Whether you work in marketing, PR or branding, storytelling is always the key. People are fascinated by stories and many of them accrue value over time, as do the products that are attached to them. Take vintage wines, for example. It would be questionable to suggest that a 600-year-old bottle of plonk would actually taste better now than it did in 1418, but the story of its history is an unquestionable asset for thousands of investors worldwide. The same can be said for classic cars, clothing and art.
Brands can bring the same storytelling techniques to their business. Sticking with the boozy theme, we can look at Jack Daniels and Fosters as two popular brands that have developed memorable ad campaigns that link back to their heritage, breathing new life into their branding. Each brand tells its customers that their products are of a high quality, always have been and always will be. Paradoxically, both companies have been able to update their image using the past, rather than letting their brands gather dust.
Learn from the past, don't neglect it
In some sectors, a brand's heritage can become a liability if ignored. In the beauty sector, for example, a company's image can age with its consumers and block access to the next generation – no millennial wants to smell like their grandparents. Old Spice famously addressed this problem through a viral ad campaign focused on making their products sexy for a new generation of customers.
As newer brands age, they should be asking what their heritage means to their consumers. When it comes to technology, we've seen video-game companies successfully tackle this. They are increasingly selling remastered products to nostalgic consumers harking back to their childhoods. Nintendo's new model of its 1980s NES console quickly sold out in 2016 and an N64 version could be next. Remember Crash Bandicoot? A remastered version of the 1990s series sold 2.5 million copies worldwide in 2017 – the best-selling exclusive title on the PlayStation 4 that year.
Standing the test of time
Even if a company cannot rely on nostalgia to sell products, it can rely on its history to strengthen its brand. From banking to fashion, companies in any sector can present age as wisdom, experience and dependability. The key for tech brands is to ask themselves what stories they have to tell, and what stories they are already telling. Bringing your image up-to-date shouldn't mean abandoning your history, or your existing customer base, but reframing your image for a modern audience.
It all depends on a pro-active approach to PR and marketing. If a brand becomes stale and out-of-date a change of perception maybe necessary but, handled with care, your brand's history can help you rise above your competition.
By James Macrae, Trainee Account Executive at Fourth Day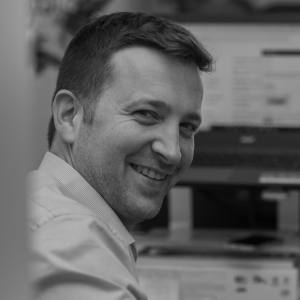 The author
Paul is Fourth Day's Head of Content , based in Manchester