We're hosting another Honest Talks!
The third instalment in our series of panel discussions will be focused on the topic of "Social media in the workplace". Tickets on sale now.
We'll be having a discussion which looks at what people, businesses and brands can get out of today's social media channels.
With Wetherspoons closing its accounts, and mistrust still ripe following the Cambridge Analytica scandal, the topic of social media is firmly on the agenda.
Whether you're a blogger, a consumer brand or a business offering B2B services, we are now being prompted to look at what we stand to get out of social media and what purpose some of those channels serve in today's world.
Do tightened privacy regulations mean we'll see a drop in Facebook advertising? Is LinkedIn finally set to reach its potential? Is Instagram pressurising us to 'live our best lives?'
We've gathered a panel with different points of view for a lively discussion, which we invite our attendees to join, on June 13th from 6pm.
Panellists:
Tim Hyde: Tim is a 23-year-old award-winning marketer and CMO who specialises in Social Media Marketing and Brand Strategy. Having worked at TheLadbible and Social Chain, Tim has managed some of the biggest social media communities on the planet and leveraged these channels to engage young people and influence their purchase decision. As a Public Speaker and Brand Consultant, Tim has spoken for the likes of UFC, ASICS, Eurosport, Apple Music, Unicef and MyProtein as well as helping organise talks at Universities, WeWork and at Glug events.
Justin Clark: Justin is head of social media at Transport for Greater Manchester and a consultant at JustSocial. A specialist with more than 10 years' experience, earlier this year Justin founded #SocialMCR, a new Social Media event for people in Manchester.
Rose Butler: Rose is the Marketing Executive at ResponseTap, Europe's leading Call Intelligence provider. The resident millennial, Rose has driven ResponseTap's social media strategy for the past year, navigating the murky world of B2B social and exploring new ways to engage the business's target.
Rupert Cornford: Our event compere, Rupert is an experienced event host and journalist. He is a director of Story Publishing, which produces editorial and audio content for businesses, and a former editor at North West Business Insider in Manchester. He has also worked in business psychology, running workshops on storytelling and communication.
More speakers to be announced soon.
The event will also offer an opportunity to network over a welcome drink and nibbles at Accelerate Places on Princess Street in Manchester.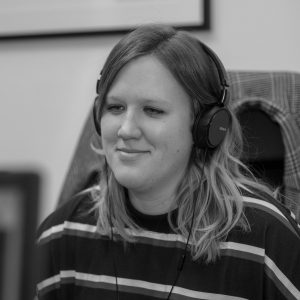 The author
Lizzie is an Associate Director in the Manchester team