We love a bit of culture at Fourth Day – from X Factor to opera, we're not too picky on our genres. Apart from Desert Island Discs and random Radio 4 comedies, podcasts have passed me by however.
But now, like much of the world it seems, I'm hooked on The Serial – the re-investigation of a murder that took place in Baltimore in 1999. The New York Times claims it is 'the most popular podcast in the history of the form'.
Those of you who are gripped will know that The Serial is sponsored by MailChimp. With the podcasts still running, the hard figures are yet to emerge on the return this has provided for the company. But the campaign has certainly delivered on brand awareness.
Strategically the plan was to run a MailChimp ad at the beginning of each podcast. MailChimp provided the copy but the makers of The Serial took to the streets to ask the public to read out the ad. A slip of the tongue by one youngster who pronounced it MailKimp has arguably had the biggest impact of the whole campaign. #MailKimp suddenly sprung up all over Twitter – according to AdWeek, from 3rd October to 21st November 1,300 tweets mentioned the hashtag #MailKimp.
MailChimp has even registered the domain for www.mailkimp.com which it now re-directs back to its home page.
Aside from the website, MailChimp has deliberately stayed out of the conversation – preferring to let it take on a life of its own. Despite a possibly overwhelming desire to cash in, the company has clearly understood the importance of organic conversation in the world of social. It just doesn't look cool when brands start muscling in on what we're talking about.
Other tech savvy firms are starting to jump on the bandwagon of podcast advertising and I suspect this initial collaboration which has felt so natural and genuine will soon become a bit old hat and corporate.
But for now, well done MailChimp – you backed a winner there and I hope it pays off for you.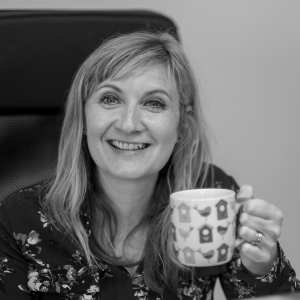 The author
Nikki is a director and co-founder of Fourth Day