W hen Bill Murray announced last month that he's to reunite with his Lost in Translation director, Sofia Coppola, for their new film On the Rocks, we immediately started reminiscing about Bob Harris' (Murray's character) attempts to negotiate Japanese culture.
This got us talking about times we've seen other things get 'lost in translation' – in particular brands that have missed the mark following forays into foreign territories.
In our industry we see this all too often, even with some of the most high profile global brands. This is often down to lack of local knowledge and a misunderstanding of the culture, language and traditions – all of which can lead to some embarrassing miscommunications when it comes to marketing.
There have been some crackers over the years. Here's three of the best examples of where a company's message has got lost in, either linguistic or cultural, translation.
HSBC
Given its desire to position itself as leaders in "local knowledge" worldwide, you may be surprised that HSBC has itself failed in this regard. Its mistake was to literally translate an English language campaign, which had the slogan 'Assume Nothing'. Unfortunately, the resulting translation in a number of languages was 'Do Nothing'. It was a costly error to say the least. The bank ended up having to fork out roughly $10 million on a global rebranding campaign to contain the damage. It eventually settled on the more successful slogan 'The World's Local Bank'.
KFC
KFC was also the perpetrator of a corker of a translation, when it attempted to push its 50-year-old slogan 'Finger Lickin' Good' all over the world. But when the fast-food giant originally opened its doors in China, their famous slogan didn't seem quite so appetising – unless you had cannibalistic tendencies. In Mandarin, Finger Lickin' Good's translated to "Eat Your Fingers Off". It's reasonable to assume that the hangover from this mistranslation eventually caused KFC to abandon 'Finger Lickin' Good' altogether – in 2011 they adopted 'So Good' as their new slogan.
Pampers
It's not just direct translation that can cause headaches when entering new markets, however. When Proctor & Gamble attempted to launch its Pampers nappies range into the Japanese market, they initially used Western iconography which confused local consumers. Their branding, which depicted an image of a stork delivering disposable nappies to grateful families, was a nod to the European folklore of storks delivering newborn babies. But nobody at P&G considered how Japanese consumers might respond to this Western myth. They had no idea how to interpret giant cartoon storks scooping up Pampers bags. When sales were initially slow, P&G conducted an investigation and discovered that in Japanese folklore, newborn babies arrive via giant peaches floating down the river – not in the clutches of a big scary bird.
The abiding message in these cases is simple: know your audience. Sometimes this requires only a modest branding change – like US-based TopResume's conversion to TopCV for the UK market. So, whether you're running an advertising, PR or marketing campaign, it's always worth taking the time to investigate the market thoroughly and, crucially, talk to local people who understand the native culture. Neglecting to carry out the necessary research into the business culture can damage your brand and put you on the back foot from the outset of, what should be, an exciting journey into a new market.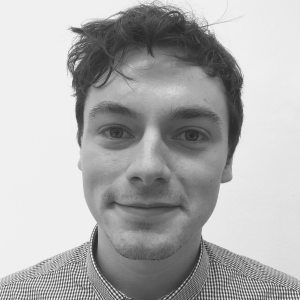 The author
Guy is part of the Fourth Day content production team