You may have read about Periscope recently and if you haven't; it's the latest app creating a storm in the media. Periscope, owned by Twitter, lets you stream live video content from your mobile and share it with your followers via Twitter. What makes Periscope different from other video services such as Skype and Facetime is that the host does not need to send out any invitations. They just post the link in a Tweet and anyone who is following can click and join. This opens up the video to a wider audience and makes it simpler for the host as they do not need to deal with selecting and adding people.
So imagine you are at a gig and you want to share it with your Twitter followers, enter Periscope. Or even better, imagine you missed out on getting tickets to that gig you were absolutely desperate to go to, Periscope could be the next best thing to actually being there – well almost! It is about sharing experiences in real time.
Periscope has run into controversy recently as some users were found to be illegally streaming the new series of Game of Thrones. This is an issue which will inevitably need to be ironed out at some point or the app will be at risk of being closed down. So, there might be some legal fine tuning to do but personally I think it's a great tool with fantastic potential for public relations and business, and here is why.
It means no one needs to miss out
At Fourth Day, one of our main sectors is event PR. While we tend to get a great turn out at our events there are always a few people that cannot attend – and those pesky journalists, well getting them to attend an event is often harder than ever. Imagine if at the last minute, say five minutes before your event was about to start, you post a tweet with the details to join Periscope. Suddenly, those people who could not attend are experiencing the event through their mobile.
I think this would work really well for events that include panel discussions, speaking sessions and music/entertainment performances. If the event you are holding is a something that is invite only, ticketed or consists of elements which mean you really need to be there – such as interactive photo booths – then this probably won't work.
You can increase your Twitter followers
To watch your content people need to be following you on Twitter. If you are streaming something and want to push it out to as many people as possible, spread the news beforehand.
This is also a great way to build relationships
When you are in the video mode almost feels like a private community. This is because you know that the people watching at that very moment are the only others. Of course the number of viewers could range from one to millions – but it still feels like you are part of a secret, which ultimately makes people feel special and will help you to build a strong relationship with your followers. You can also set up a hashtag for the stream before and after to help get people talking.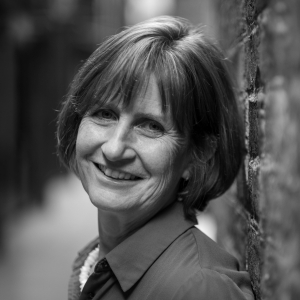 The author
Xanthe is a co-founder and director of Fourth Day PR