The Chancellor's speech made a great deal of positive noises about embracing change and looking to the future. The emphasis on digital skills and investment in new businesses was a defining feature of the budget, which firmly focused on maintaining the UK's position as a hub for innovation.
With Fourth Day's tech hat on, the measures to address the current undersupply of highly-skilled IT workers was particularly interesting; especially with many of our clients expressing concerns about what Brexit will do to their pipeline of IT talent.
Other interesting budget highlights in the digital skills space include:
The creation of a National Centre for Computing to produce teaching resources
£84 million to train 8,000 more GCSE computer science teachers
£20 million for FE colleges to prepare for the introduction of T-levels – a technical equivalent of A-levels with a qualification available in 'digital'
A Government/CBI/TUC re-training scheme investing £36 million to teach people to use AI
When it comes to wider measures to help boost innovation in the tech space, the budget also included:
 £500 million in funding for AI, 5G and full-fibre broadband
A £2.5 billion investment fund
The commitment to relaxing regulations on driverless cars so tech companies will be able to to test these cars on public roads by 2021.
The speech may have been rather less positive when it comes to the country's overall finances, but those of us in the tech industry should take solace in the Government's commitment to keeping Britain competitive on the international IT stage. And with a new tech company set up in the UK every hour, there are many people who will benefit from this support.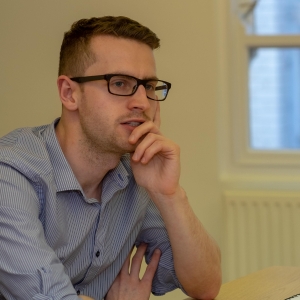 The author
Danny is an Account Manager in the Manchester office