Ten years ago when I first started working in the 3D printing and additive manufacturing industry I enjoyed my moment in the spotlight at dinner parties. Here was a technology so alien and futuristic that my limited knowledge looked super cutting edge.
Disappointingly I've lost that edge now. Rather than friends' reaction being 'what? you can print something in layers, in 3D and then hold it in your hand?', most people are now not only aware of 3D printing but have also either experimented with it or know that it's coming to an electrical store near them soon – Maplins have in fact got there first.
How did it all become so mainstream I ask? 'The price came down and someone made a gun' was one esteemed journalist's reply.
At last week's BIG 2013 event, organised by Creative Lancashire an entire session was devoted to additive manufacturing. The session was being led by Haydn Insley from Fab Lab Manchester and James Saunders from FDM Digital Solutions.
Fab Lab Manchester is a fantastic facility for the North West which opens its doors at the weekend to anyone with an innovative idea, allowing them to bring their 3D concept to life. Haydn acknowledged that the price point for 3D printing is still high so applications will need to be high end in order to be cost effective. But, at Fab Lab Manchester he has created a space that encourages open innovation and collaboration, something that is essential if the technology is to move further into the mainstream.
FDM Digital Solutions, a prototyping bureau based in Burnley is also pushing the boundaries on how its customers are using additive manufacturing technology. With significant expertise in the medical space as well as aerospace, automotive and architecture, the company has a good video on its site which explains the basics of 3D printing.
Future gazing saw the speakers refer to more conductive materials, shape adapting chemicals and some jaw dropping printing in concrete from architect Rinus Roelofs.
The challenge now though is for hardware manufacturers to keep pace with the applications being demanded by users. While a handful of companies dominate the hardware space, it is innovative companies like Fab Lab and FDM Digital that are really bringing the additive manufacturing into everyday parlance.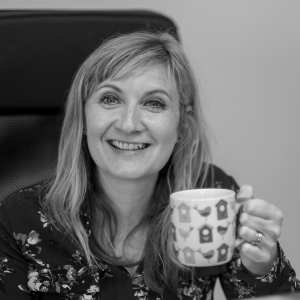 The author
Nikki is a director and co-founder of Fourth Day