Last night saw Fourth Day host our first ever Satellite event as part of this year's TOA festival in Berlin.
I first visited Tech Open Air (TOA) last year and loved how much it seemed to seep into every part of the city. From talks on tech entrepreneurship in Africa, to a closing party at PayPal's offices, the hundreds of Satellite events that popped up throughout the week were the ones where I learnt the most and met people I'm still in touch with now. It was such a great atmosphere that, this year, we knew we had to get in on the action.
We hosted a workshop, called Show Me The Value, over at co-working spot Ahoy! that focused on using PR to attract investment. Berlin has a huge tech ecosystem and, with many of those companies hungry for growth, TOA is the perfect time to talk about how to do it.
We had a great group along and, after mingling with a few beers, we settled down to run through everything from the changing role of media and how to engage them, to understanding where investors are most present and how to get in front of them.
With some of our guests halfway through the process, we also touched on the 'what happens next,' and how organisations can successfully communicate an initial round of funding to secure further investment.
With TOA only just beginning, we'll be heading off to the infamous Funkhaus later today to take in the sights and sit in on some talks ourselves.
Thanks to all who came along to our session and whether you were there or not, do feel free to ping us a note. Email lizzie@fourthday.co.uk for any of the slides, or if you want to chat about how best to use PR for investment.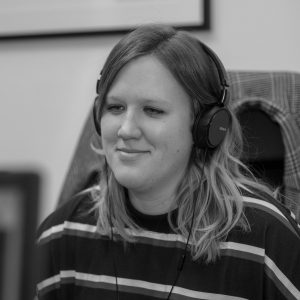 The author
Lizzie is an Associate Director in the Manchester team