According to the Purpose of PR report we published this year, 88% of businesses rank Twitter as their preferred social media platform, with most people using it 2-3 times a day. But with social media changing on almost a daily basis, it can be tough to stay on top of the latest features and functionality. Twitter and LinkedIn have both recently upped their focus on video – we've rounded up the most recent updates, so that you can make the most of it in your business.
Twitter
First off, the platform is clearly looking to capitalise on the growth of video. You can now upload videos up to 140 seconds long, an increase on the previous limit of 30 seconds, which is a huge leap for the company. Video is playing an increasingly large role in most social media platforms, so it's unsurprising to see Twitter get on board with the trend. Facebook was one of the first to prioritise video over regular text posts. And just a few months ago announced it would give preference to live video above pre-recorded content.
Twitter is also demonstrating how video can be used more broadly than just regular streaming services. Its new functionality will encourage users to browse their entire catalogue of video content rather than watching just one clip. Tapping on a video will now open it in full screen and pull up suggestions of related clips, making it much easier to find and watch trending videos.
Earlier this year, we also blogged about several changes to the character limit on Tweets and the visibility and reach of posted content.
LinkedIn
While Twitter may take the reigning number one position for most businesses, our research and work with clients has highlighted the role that LinkedIn can play, particularly in the B2B sector. The business networking site has also seen some developments when it comes to video content.
Thanks to its new video feature, you can expect to see 30-second clips from the influencers that you follow appear on your feed on a daily basis. Anyone can then engage with this content by commenting on the video. Considering that 75% of executives watch work-related videos on business websites at least once a week, it makes sense that LinkedIn would want to tap into this potential to increase its value as a sales and lead generation tool.
The network has also launched Premium Insights for those with Business Plus, Sales Navigator and select Talent Solutions subscriptions. This gives users access to data about the companies whose pages they visit, including the number of employees, job opportunities and new hires. This kind of insight can be incredibly valuable in the business world, and it will be interesting to see the outcomes from the increased access to behind-the-scenes information.
Make sure you keep an eye on our blog for the next social media update, but in the meantime – happy posting!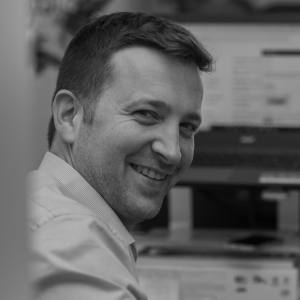 The author
Paul is Fourth Day's Head of Content , based in Manchester