The launch of a new 'national' newspaper this week was bound to raise a few eyebrows, with the fate of the New Day still fresh in people's memory. After falling well short of its sales targets, the New Day's parent company Trinity Mirror ceased publication last month – having only launched the paper in February.
Called 24, this new title is a totally different animal, however. Whereas the New Day's attempts to appear impartial left it devoid of a clear identity (and readership) 24 has a very clear grasp of who and what it represents. 24 is national newspaper for Northerners. Its publishers CN Group, based in Carlisle, claim the new title will provide an alternative to "London-centric titles".
On hearing this, I was intrigued, as there is quite possibly scope for such a newspaper. There is no doubt the North is culturally distinct from the South, yet it lacks a national mouth piece. It could be argued it has done ever since the Manchester Guardian abandoned its roots and moved to London in the 1960s.
On closer inspection, however, it turns out that you will not be able to read 24 unless you live in or around the county of Cumbria – and its potential catchment area will be just 1.15 million. That's significantly less than major regional titles in the North, such as the Manchester Evening News.
A viable concept
Now it would be easy to knock a new title that is claiming to represent the North but is unavailable in its major cities and counties. However, as someone who successfully worked in the North West's media landscape for well over a decade, this actually strikes me as a very sensible approach. This is because CN Group is not straying away from its core patch or the readership it knows well, through titles such as the North West Evening Mail, News & Star and Cumberland News. By supplementing its current news teams with a PA newsfeed, it is giving itself a chance to succeed without incurring huge overheads.
I have to say I'm a little disappointed that 24 won't actually be a truly northern newspaper, but by not over reaching they could create a platform to build on.
To some extent this venture reminds me of the launch of the North West Enquirer ten years ago. While 24's patch stretches from Carlisle to Preston, the Enquirer's patch extended right down to Stoke. Unfortunately, that experiment lasted just six months.
You could look at that example and say that history doesn't bode well for 24. But again 24 seems to be a different character. The Enquirer, launched by Nick Jaspan (who has gone on to have greater success with a number of titles, including Prolific North), had a more regional focus. But I remember reading it, and thinking "why, when I live in Manchester, am I having to wade through local news stories in Merseyside or Cumbria?" By discussing national issues, however, 24 should avoid that pitfall.
Time for the North's national?
Aside from newspapers, there have been a number of moves to give the North a much stronger presence when it comes to national affairs in recent times. This started with BBC's attempts to redress cultural bias by relocating many key departments to Salford. This has been followed by the Government's attempts to rebalance the economy by developing the idea of a Northern Powerhouse. Perhaps more significantly, the election of a mayor to represent Greater Manchester's 2.7 million people could soon provide the North with a powerful political figurehead too. Maybe now is the time for the North to have a national voice in the media too.
CN Group's 24 may not be able to fulfil that role just yet but if 'the North's national' concept takes off you may well see an expansion. Alternatively, and possibly more likely, you could see a group like Trinity Mirror (if its fingers have not been too badly burnt) take another stab at launching another national that could become the "Voice of the North". It certainly has the reach – already owning titles such as the Echo in Liverpool, the MEN in Manchester and the Journal in Newcastle. I, and no doubt many others, will watch with interest to see how 24 fares over the coming months, and hopefully years.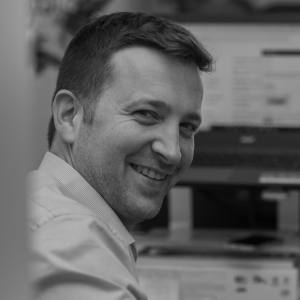 The author
Paul is Fourth Day's Head of Content , based in Manchester