The power of raising your profile – how PR can help to attract investment
By Nikki Scrivener
W e hope you enjoyed our Satellite event as part of Tech Open Air.
Get in touch if you'd like to discuss how PR can help you to build your reputation, attract investment and fuel growth.
We speak to lots of tech companies at all stages of their journey about the power of PR and how raising a personal or company profile can help attract investment. Here are some key things to consider:
For owner-managed businesses trying to attract investment, the company's reputation is often in the hands of 1-2 people
When a company is small, its value lies almost entirely in the people who are running it. For an investor, due diligence involves not only checking out the company but delving into the profile of its owners and directors – and that includes both media and social media.
It's essential that the leader's profile is well aligned with the values of the organisation
With such a sharp focus on the head of the company, the messages that are being communicated matter enormously. Private opinions can of course be expressed online, but if they are not a match with the values of the brand, they need to be clearly separated. You can read more about this in our whitepaper on CEOs and company reputation.
As the company grows, it's wise to broaden the focus
Once a company begins to expand, it's a good strategy to increase the number of executives with a media profile. Tying the company to a single individual creates "a single point of failure" ­– certainly in the eyes of the media. For companies like Twitter and, closer to home, The Hut Group, personal profile can become a distraction.
You don't need to be a natural performer to raise your profile
Don't just take our word for it. In our interview with tech start up, Partful (a SamsonVT company), its CEO Sam Burgess explains how media relations – social or otherwise – was something he had neither the time nor the inclination to do. But he recognised the need to raise his profile – in part, so that a Google search on the company would bring up comment, opinion and news articles – demonstrating credibility to customers, prospects and investors.
No-one's going to buy from you if they don't know you exist, and investors know this too. Here are some quick tips to help you get your message across:
1) Identify who you're trying to impress
Spend time pinpointing your target audience. Who are they? How can you best reach them? LinkedIn? Tech media? Events? Do your homework and make sure you understand who you are talking to and what they care about. If you're going out to the media, think about the individual publications and what their readers need and want to know about. Also consider the individual journalist. What tone do they use? What angles have they taken in the past? Badly researched, irrelevant pitches are a big no-no.
2) Steer clear of the jargon jungle
For tech start-ups, it can be easy to fall into the trap of describing your product or service as 'game changing' or 'disruptive.' Don't do it unless you can back up your claims with proof that you really are. Whoever you are talking to, always keep it simple. If a journalist can't understand what you do, they won't write about you. And if a journalist doesn't understand, why would an investor?
3) Come up with an angle
Keeping up to speed on what's happening in the news can help start-ups to position themselves as credible industry commentators – but hundreds of others will be doing the same. Come up with an angle that the journalist hasn't written about before or something that they might not know about. Maybe you can offer them an interview with an end user?
4) The right story for the right audience
As a founder, it can be hard to be objective about how exciting your business is. Winning a regional award won't get you coverage in the likes of WIRED but it can be a great tool for social media and attracting talent – and it boosts team morale. It's all about judging how exciting a story is for your chosen audience and picking the right channel to communicate it.
5) Keep momentum
Every start-up wants to launch with a bang, but it can be all too easy to invest your entire budget into the first few months, and then descend into silence. The best PR programmes will keep your name popping up here, there and everywhere over a sustained period – keeping you front of mind with stakeholders.
6) Communicate your potential for value creation
An investor will obviously be thinking about potential profits, but they will also be considering how a company will fit into their portfolio. Be sure to communicate your potential for value creation – not just financial, but also the less tangible benefits such as the reputational value that will come by being associated with your company's culture, or where you stand from an ESG perspective.
If you're not sure where to start with PR, get in touch and we'd be happy to offer you some advice. As Sam Burgess said of his PR campaign, "it gave us a voice where we had none."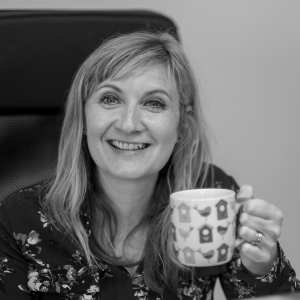 The author
Nikki is a director and co-founder of Fourth Day