The potential of the podcast: no longer a periphery media
By Dominik Jones
Podcasts seem to be everywhere you look these days. I must admit though, it wasn't until recently that I fully realised their full potential from a brand perspective.
Having recently completed a master's degree in marketing, I wasn't completely unaware of podcasts as a means for communicating ideas and engaging with audiences. But I did see them more of a peripheral form of media.
It was only after I started working with Fourth Day this summer, and tasked with supporting a client's podcast project, that its true potential became evident.
Podcast listenership has grown at a rapid rate in the UK. With over 20 million active listeners, it's moved beyond being a peripheral form of media and become mainstream.
Why are podcasts so popular right now?
As of June 2022, there were over 2.4 million podcasts available for people to listen to with over 66 million episodes between them. This incredibly vast variety of content means, no matter what the niche, there's likely to be a podcast for it.
Podcasts also stand in stark contrast to the trend spawned by social media content to create snappy, short-form content – think TikTok or Instagram reels which are usually no longer than 30 seconds. When people more depth, nuance and substance, that's where podcasts come in.
They are also highly convenient. Just as streaming services like Netflix has revolutionise TV, podcast have revolutionised radio. Listeners can play their chosen podcast episode at a time of their choosing. And due to the nature of the content, people can listen while performing a multitude of tasks – be that commuting, exercising, cleaning, gardening, etc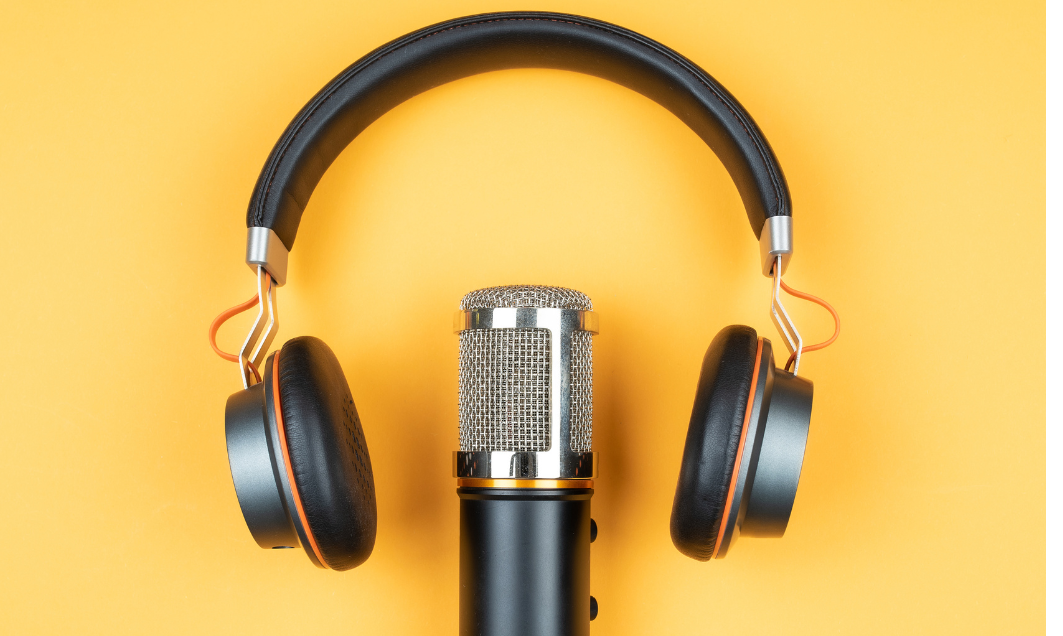 With over 20 million active listeners, it's moved beyond being a peripheral form of media and become mainstream.
So how can brands benefit from podcasts?
There are too clear options for businesses to explore if they want to get involved in podcasts: i) appear on somebody else's or ii) create your own.
The easiest option is likely to be for a brand's spokesperson to appear on someone else's show. There are many podcasts out there with established audiences that can be tapped into. When a CEO or senior executives appears as subject expert on these podcasts, they will know they are reaching the right people – be that prospective customers, investors or employees.
This approach will raise awareness of the brand, but due to niche, long form nature of the conversation, they allow the spokesperson the opportunity to fully explain and educate the audience about a key subject matter.
However, if you believe there is an audience out there that is hungry to hear about a topic that is relevant to you, and there is no podcast that doing the subject justice, you could consider starting your own.
Podcasts are usually there to entertain or educate. So, if you're unsure of comedic capabilities, it would be best to focus on being informative. It would also make sense to invite independent guests. Adding a third party would increase the credibility podcast, by helping it appear less self-promotional. It will also introduce additional expertise that can spark the interesting conversations that will keep listeners interested.
It's worth noting that podcasts don't necessarily need to be a long-term commitment. For a relatively inexpensive cost, brands can produce a limit series of episodes. This can allow you to experiment, review performance and make a judgement call on whether to continue. If the podcast gathers interest, then you'll be more confident investing in a second series.
Conclusion
Given the ability to target in a specific audience, and with these audiences now accessing them so widely, podcasts are becoming an increasingly important vehicle for brands. They are offering thought leaders the opportunity to engage with the people most important to them – and do so in a way that will allow them to be persuasive and boost their reputation at the same time. No longer should anyone view them as peripheral when they have the potential to be so powerful.
The author
Dominik is a trainee account executive, based in the Manchester office