The best coffee shops in Manchester
By Caroline Fletcher
With people heading back into the city on a more regular basis, for both work and networking, we thought it was time to revisit and review a few of our favourite places to meet over a coffee.
Fourth Day's Manchester office is situated in the heart of the Northern Quarter – or NQ to locals! So, we've no shortage of great independent places to grab an oat-milk flat white (or whatever takes your fancy) on our doorstep.
And since an enforced absence from the office, a few new kids on the block have muscled in to join our regular spots.
Ducie Street Warehouse – An old favourite of Fourth Day despite a name change (we liked the name Cultureplex!), with excellent coffee and meeting spaces for all occasions. The wow factor here is the terrace on a sunny day, which is a wonderful way to show off Manchester at its best. We also like the accessibility at this venue, which has a ramp up to the terrace.
Foundation Coffee House – This place is HUGE, without looking like a chain. The black and white tiling décor inside gives the interior an edge – and if you have a few people joining you, there are oodles of group tables and booths up for grabs.
Idle Hands – Located just a couple of streets away from our office, Idle Hands offers a bright interior with smart wooden furniture (provided by other local businesses). The coffees are tasty and diverse – featuring two to three types of espresso from constantly rotating roasters, as well as filter coffees from around the world.
Chapter One Books – Popular with the tea lovers in the office, this mini library-come-café has a relaxed atmosphere and friendly staff. Centre stage, there's a water feature to help you ponder – while the seating areas within the nooks and crannies provide the accommodation for a good chat.
Ezra and Gil – This is a big hit for Fourth Day meetings. There's a variety of different table sizes and spaces, always a good atmosphere and they also offer great breakfast and lunch options if you're hungry.
Takk Coffee House – This Nordic-inspired coffee house provides a great space to work and talk, as well as a delicious brunch menu. It feels more like a creative space than a coffee shop with its open layout, bright lights and wooden tables.
The Green Lab – A new kid on the block – and based in the same row of buildings as Fourth Day on Dale Street! The Green Lab has food sustainability at its core and, in addition to coffee, you can also experience locally brewed kombucha. Floor to ceiling windows allow you to people-watch as you sample the nutritious menu, while booths offer privacy if you're plotting something suitably creative.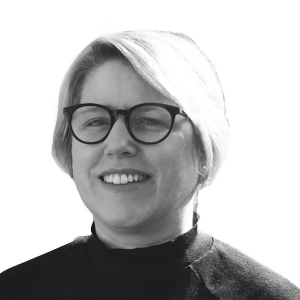 The author
Caroline is a junior account manager in the Manchester office