Last week, I co-hosted a networking event with the PRCA North West Frontline Group. If you haven't heard of them already, Frontline are regional groups set up across the country to provide information and support to practising PR professionals from graduate level to account director, whether you're just starting out or have been practicing for years.
Current locations include the Midlands, South East, South West, North East, Northern Ireland and Scotland. The groups hold everything from fun networking events to informative seminars and everything inbetween – anything that will equip PRs with the tools they need to progress! Following on from the success of the other Frontline groups we knew we were missing a trick in the North West and set up a group at the beginning of this year.
For our first event in May we organised a talk with one of the producers at BBC Breakfast. Held at MediaCity, we heard about how the different channels at the organisation interact, how best to pitch in on stories as well as reacting to breaking news and approaching PRs for client comment.
For our second event, we wanted something a little more informal and decided to hold a relaxed networking event and BBQ at Pitcher and Piano in the heart of Manchester city centre. We had a real mixture of attendees, with freelancers, agencies and newcomers (as well as a few friends and colleagues from the digital sector) meeting for a couple of drinks, a burger and to learn more about the role of the PRCA and the Frontline groups.
It was great to see everyone there and we look forward to the next event!
If you'd like to get involved with any events the PRCA are holding in the North West please visit http://www.prca.org.uk/FrontlineNorthWestGroup or tweet Lizzie at @LizzieJWood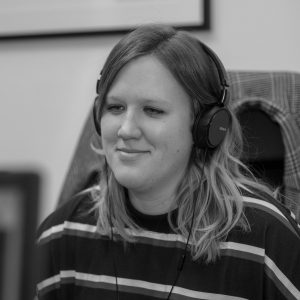 The author
Lizzie is an Associate Director in the Manchester team