We've just about recovered from our five-week stint in New York and Boston. It was a great chance to catch up with clients and partners. But we also had an amazing opportunity to meet new people and hear from them how PR is faring in the US. Here are my best bits, and some not so good.
The PR industry is thriving. Everyone we spoke to seemed confident about the health of the industry. Budgets are up, there's plenty of investment out there for start-ups and CEOs still value PR very highly.
This last point feels particularly important. There's no doubt that PR is taken seriously here in Europe but in its effort to become integrated with its other marketing siblings I wonder whether we have begun to lose sight of the power of reputation – and how valuable it is to have people talking positively about your business.
There's also an acknowledgement that reputation management is partly, but not wholly, intangible and hard to measure. It's the magic of a client telling you they met someone who said 'you must be doing well, we've seen your name everywhere' – that's something that can't be measured in visits to a website or directly linked to a lead, but it's hugely valuable to the brand.
I loved the fact that companies in the US still have the utmost confidence in this. I came home feeling re-invigorated about our industry needing to embrace how powerful it is when influencers and your peers say the right things about you.
PRs own the paid and earned media budgets. Earned thought leadership still rules in terms of perception and reputation but there is now an acceptance of the value of using owned media to share premium content and build relationships with the media and their audiences.
We need the pound to recover, quickly. I was last in New York two years ago and it was painfully more expensive this time around. The shock may not be so great for our European colleagues but for us it made a big difference.
Corporate America is depressed about the current political situation. This isn't just confined to their own election, which seemed to be the topic of every after dinner conversation. They were also shocked and disappointed by Brexit. Perhaps unsurprisingly they feel the same sense of uncertainty about the world that we do. 2017 will be an interesting year. For US start-ups or growing companies looking to expand into Europe it will be interesting to see where they decide to place their HQ.
Thanks to everyone who made us feel so welcome. We'll look forward to seeing you again soon!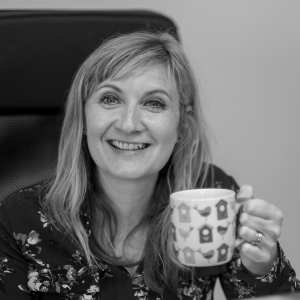 The author
Nikki is a director and co-founder of Fourth Day