New to event organising? Here's how to succeed
By Lizzie Wood
W hether it's a global trade show or a low-key meet-up, when pulling together an event, the responsibility often falls on the marketing team. They are the ones who have to justify why it's a good idea, make it a success and of course, demonstrate the ROI.
For marketing teams to deliver this successfully, it's vital that the event delivers on a business goal – for example, that could be lead generation, to build brand awareness or to present the business as an authoritative expert. But, if you're planning an event for the first time, it can be all too easy to get distracted by the logistics and become overwhelmed by the smaller organisational details.
To make it a success (and demonstrate value to the boardroom) we've pulled together some pointers to help keep things on track.
Be clear in your objectives
An event may have caught your eye for a number of reasons – it has a reputation for drawing the right crowd or maybe a customer has asked if you'll be attending. These are good reasons to turn up, but what are you hoping to have achieved by the time you leave to justify the budget expenditure?
After all, the event is simply the thing that pulls people together but simply attending is not a result. By setting KPIs at the start, it immediately becomes much easier to measure the success of any event. For example, you may decide that the primary goal is for the organisation to strengthen relationships with prospects and partners, build brand awareness or develop a reputation as setting the industry agenda.
From there, it becomes much easier to identify the activities that will help you achieve that – this could be taking in a speaking slot so attendees can learn about the brand and your spokespeople are seen as thought leaders in their field.
It's not always easy to capture concrete evidence of how this has improved awareness or enhanced perception of brand. However, anecdotal evidence can help. It may come in the form of customer conversations reported by the sales team or a comment on a LinkedIn post. These little fragments can help to build a picture of what's resonating with prospects. (You can find more on this approach to measurement and the power of anecdotal evidence here).
There are plenty of ways you can promote your presence via your own brand channels but what other opportunities are available? Most trade events will have a show guide which will offer editorial slots where you can share what sets you apart and why people should visit your stand.
Relevant media and trade publications will also often include a preview and round-up of the event so make sure to ask your point of contact for a media list so that you can reach out to those attending. This is a great way to build some momentum before the show starts and optimise traffic to your stand.
The event liaison may also have some suggestions for relevant people you can meet or introductions they can make. There's no harm in asking – make sure you squeeze as much out of them as possible!
Networking starts before you walk through the door.
If you arrive to the event thinking about who you can meet or which customers or prospects are attending, then you're already too late. To develop meaningful relationships, it's vital to capture people early on.
It could be a targeted email marketing campaign delivered by the sales team or identifying – and joining – conversations that are happening on LinkedIn. The key is start before – and then keep those conversations going even after the event. For example, you can still share a recording of a talk you delivered, or a piece of marketing collateral which will help that person do their job better.
Of course, the reality is that it can be hard not to get pulled into the admin and logistics of organising an event. If you want to stay focused, and limit the distraction this can cause, here are my quickfire tips to help the day run smoothly.
Forecast your spending – you may assume that the cost of your stand will be the biggest expense but it's likely that you'll spend at least double (or triple) that. Consider things like the design of your stand and merchandise as well as travel and hotels. Additionally, things like Wi-Fi, electrical sockets or lighting often aren't included and may come at an extra cost.
Don't ignore health and safety – the venue will likely ask that you fill out a risk assessment (which can feel daunting if you haven't done one before!). HSE offers a great template and some examples of what you may need to consider, here. Also, if you're going to be on-site during the stand build-up or break-down, it's always worth packing a hi-vis jacket as it's often something the venue requires you to have.
Plan transport to and from the venue – this can be a logistical nightmare if you're not prepared. You need to consider how you're going to transport everything to the venue, where you can park or unload, as well as whether you need to fill out a permit or form beforehand.
If you're looking for guidance on your first event, pop me a line at lizzie@fourthday.co.uk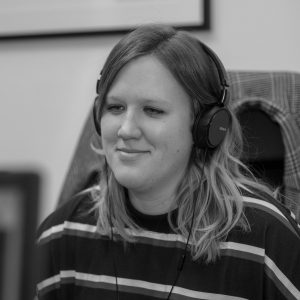 The author
Lizzie is an Associate Director in the Manchester team