F or marketing managers, finding the perfect location to host an event is not always easy.
A quick Google will throw up the big corporate venues, including football stadiums, airport hotels and concert halls – but these are often too big, too 'run of the mill' or lacking in character.
Whether it's a podcast recording, panel event or product launch, we know marketing managers need to tick all the boxes and find a space that is:
'quirky' or 'a bit different'
within distance of transport links / hotels
able to hold up to 50 people
has all the right facilities (good Wi-Fi, AV equipment, food and drink)
doesn't blow the entire marketing budget
If that sounds like you, then read on for our 'top 5' best meeting spots and event venues in Manchester.
Where? Ground Floor, Warehouse, Ducie St, Manchester M1 2TP. Literally 60 seconds from Piccadilly station!
Best for: Reinventing company presentations. There are lots of different spaces here for different occasions but it's Cultureplex's 'mini cini' that's the real star of the show. Holding 36 people, this is great for mixing up the traditional product launch (or anything presentation-heavy!) in a slightly different setting. Pop open the popcorn and enjoy!   
Cost: Hire of the mini cini starts from £125 per hour with other spaces costed separately.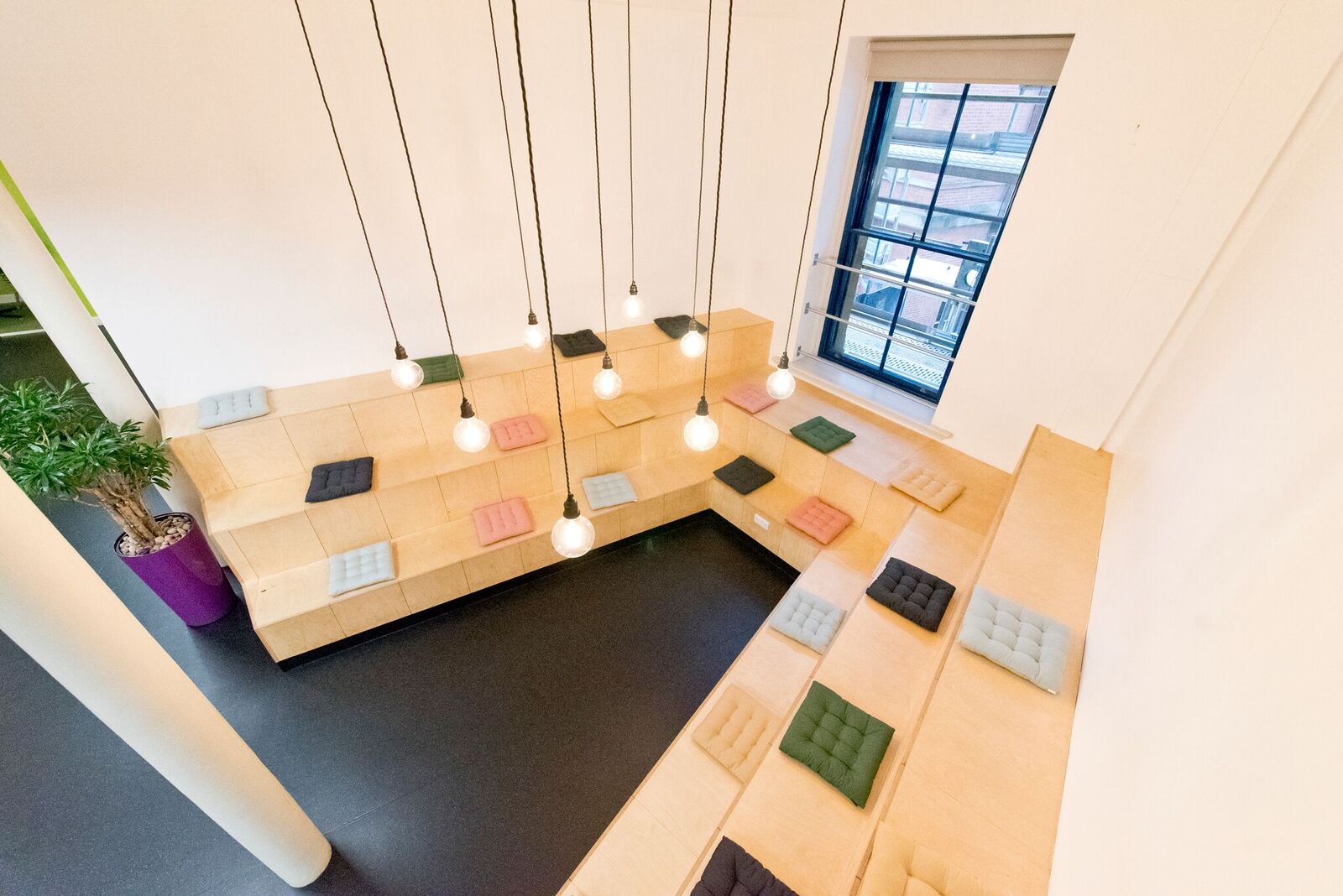 Where? 101 Princess St, Manchester M1 6DD. Nestled behind Manchester's Gay Village and a five minute stroll from both Piccadilly and Oxford Road station.
Best for: Intimate panels and talks. The amphitheater creates a cosy, snug feel that is great for facilitating free-flowing conversation and removing the 'us' and 'them' of audience / speaker sessions. This is a co-working space by day so it's not a 'closed' space as such. However, with lots of cool companies housed within, this can work in your favour if you're hosting a networking event that will appeal to Manchester's business scene!
Cost: The Accelerate team are always happy to discuss hosting events for free, as long as it's beneficial to their tenants and the wider community! Weekend events start from £200.
Where? 8 Thomas Street, Manchester, M4 1EU. Slap bang in the middle of the Northern Quarter – 10 minutes' walk from Piccadilly station and a hop and a skip from Manchester Victoria.
Best for: Fireside chats, podcast recordings and small business meetings. Quirky wallpaper and a red leather chesterfield provides plenty of character (and a great backdrop for your next company video!) The room only holds 20(ish) standing and 16 seated meaning it's much better suited to smaller events, filming, etc.!  The guys at Trof can also help you out with projectors, screens and audio equipment.
Cost: Weekday room hire is a flat fee of £100, and £150 at weekends. (This can be put towards pre-ordered food and drink making it an absolute bargain).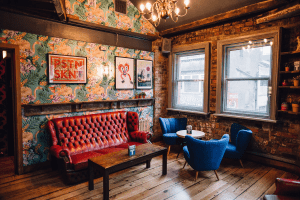 Where? Islington Mill, James St, Salford, M5. 10 minute walk from Salford Station or a ten minute cab from Piccadilly (traffic dependent!)
Best for: Exhibitions and summer parties. A creative space and arts hub with regular exhibitions and events, Islington Mill is a step away from corporate hospitality. Littered with rows of potted plants and twinkle lights draped over the door, its courtyard is the perfect space to host your company summer party or client exhibition. (If you want to get some tunes going, the team can also help you out with all the usual AV stuff).
Cost: Hire starts from £800.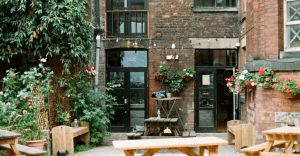 Where? 2 Dale St, Manchester M1 1JW. A five minute walk from Piccadilly Station. 
Best for: Live performances and events. Whether it's a book launch, or a TED-style presentation, the open-plan style with a raised platform is perfect for public speaking. The venue can hold 150 standing, or 75 seated and has a sound system as well as audio equipment and projector.
An added bonus is the 'Nook' – a meeting room for up to 15 people cornered off from the main space which is great for pre-event strategising or simply as a 'dumping ground' for backstage equipment you want to keep out of view. Go in the Summer and enjoy pre-drinks on the terrace. 
Cost: £30 per hour for the main space, including someone to help serve tea and coffee. The Nook is £10 per hour.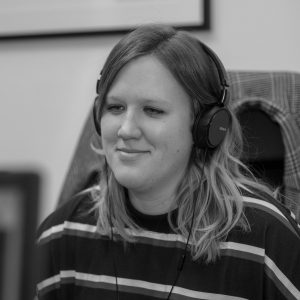 The author
Lizzie is an Associate Director in the Manchester team