Wetherspoons aren't averse to going against the tide. And social media, ironically, went into overdrive recently when its CEO, Tim Martin, announced that he was pulling the brand's Facebook, Twitter and Instagram accounts.
It was accused of being a publicity stunt, and it may well have been. But, even though I work in the comms industry, I'm willing to put my hand up and say I get it.
I'm not a fan of Wetherspoons. I know people absolutely love them, but I never really forgave them for ambushing the lovely old cinema near to where I grew up. And a pub with no music is not a pub to me. That said, I completely understand why they've chosen to give up on social. People know exactly what they're getting at Wetherspoons. Decent food and drink at good prices. They don't need to go on social media to see what other people think. In fact, the chain deliberately sticks to a formula so you aren't hit with any surprises.
Why do brands use social media at all?
It begs the question, what are they using social media for? Presumably the overall objective was enhancing brand reputation and driving sales. But, as Mark Ritson pointed out in Marketing Week, Wetherspoons tweets were receiving an average of 6 retweets and 4 likes, yet its pubs were selling three million pints every week. With those stats it's hard to see how social was having an impact on either its reputation or its bottom line.
It can be hard for brands to capitalise on social media, unless they're offering something of real value to their audience. A very rough straw poll at Fourth Day showed that, as consumers, we only tend to follow brands that give us useful information – feeds from Transport for London, Metrolink and Ticketmaster, for example. Football teams, venues, cultural spaces or fashion bloggers are also popular. Or things that just make us laugh – @wewantplates, @thedailymash and @boringjamesmilner in my case. Only a few followed food or drink establishments, and even then it's more about having an affection for local, individual eateries rather than following a chain.
Social media and customer service
There's a valid argument that brands need social media as part of their customer service offering. I do most of my complaining (mainly directed at train operators) on Twitter, probably because I expect to hear back quicker than I would via another channel.  But, the decision to handle customer service over social can't be taken lightly. It needs huge investment and highly trained staff. It's all well and good being all matey and smiley faces 90% of the time, but when the proverbial hits the fan you need a strategy. So unless brands are prepared to take it seriously, should they put themselves out there at all?
Social media for B2B
Wetherspoons knows its audience and believes there are better ways of communicating with them. That's a crucial lesson for B2B brands too. We're all quite different people in our work lives. My social feeds are a conflicting array of tech news, marketing blogs, random West Brom fans I've never met and pictures of border terriers.
At work, I consume a huge amount of my industry knowledge from Twitter and LinkedIn. It's as big a search tool for me as Google, and I'd certainly turn to social ahead of reading one particular publication or blog in its entirety. I'm searching by topic, not by outlet. That's why social media can be hugely valuable for B2B brands. If you've got something interesting, different and relevant to say, the right people will find it. Brands need to feel 100% confident that what they're putting out there will mean something to their target audience. Yes, it's nice to show how fun you are as an organisation but go easy on the memes. Building up credibility by being helpful is the best way to feed into those objectives of boosting reputation and driving sales.
It'll be interesting to see if the move by Wetherspoons prompts more brands to remove themselves from social media. I doubt we'll see a mass exodus but what I really hope it does prompt is more brands to stop treating social as a tick box exercise and answer some basic questions: Why are we active on social media, are our audience on it and what do they want to see?
Our upcoming Honest Talks event will focus on the topic of social media, and its purpose for brands, businesses and individuals. With a varied panel and an opportunity to network, we'd love to see you there and hear your opinions. Here's the link to grab your ticket:  https://www.eventbrite.co.uk/e/honest-talks-social-media-in-the-workplace-tickets-6118292979
*This originally appeared as a Pulse post on Nikki's LinkedIn profile.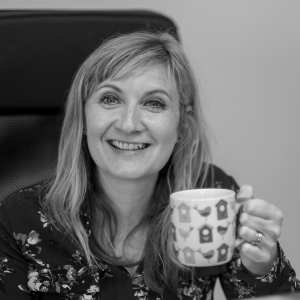 The author
Nikki is a director and co-founder of Fourth Day