L ast night we hosted the latest instalment in our Honest Talks event series at Accelerate Places Manchester. The evening was an opportunity for panellists and attendees to share their thoughts and experiences around the 'Future of Work.' This encompassed everything from flexible working practices to the rise of portfolio careers and beyond.
Our compere, Rupert Cornford, led the discussion and was joined by 3 panellists – business psychologist and coach Clare Mulligan; Bruntwood Business Development Manager Heather Gray and Steamhaus MD Dan Foster.
Explanation for change
We kicked off by trying to gain a firmer understanding of how and why the way we work has changed. Our panellist Clare Mulligan highlighted how 'portfolio careers', which involve working a combination of full-time roles, provides people with the opportunity to follow their interests and that more of us are craving the creativity and stability that this can bring.
Bruntwood's Heather Gray suggested that age has also been a factor in the increasing trend towards a different working style. She pointed out how flexible working has become more of a priority for younger generations and this has pushed businesses to look beyond the traditional 9-5.
There was some scepticism though around why some companies have been so keen to adopt flexible working policies – Dan Foster highlighted how, in the early stages of its adoption, it has been used as a PR exercise and therefore more serious thought needs to be given to how these policies work in reality.
Key takeaway: All our panellists seemed to agree that a variety of factors are at play in the shift towards a different working style – people might have an urge to try something new and diversify their skillset, or it might purely be for financial reasons. Ultimately though, as Clare pointed out, individuals need to understand what their motives are.
Trust and understanding
For flexible working to be a success, the panel was in agreement that multiple factors were needed to facilitate the process for both company and individual.
Firstly, it's important to establish a level of trust between employer and employee. Dan suggested that this starts with the individual and drew on his own company's guidelines as an example for how this could be set up – Steamhaus' 'haus rules' articulates the company culture and is a useful point of reference for new starters.
Clare also pointed out how lots of corporates don't yet understand the flexible approach to work, so an education process is required to make it easier to understand – from bottom up, to top down. Heather also drew on her own experience at Bruntwood, as she highlighted how the company has had to work hard on implementing technology that allows people to be brought together easily, even if they are in different locations.
Key takeaway: We shouldn't hold any biases or preconceptions when it comes to flexible working – everyone has different reasons for why they might need to adjust their working hours, whether that's finding more time for themselves or to look after their family. Providing guidelines can help make this as smooth as possible.
The Future of Work
It's clear that some questions still remain around the way we work and whose responsibility it falls on to decide how this should function in practice – employer or employee.
As Rupert closed out the session, he shared insights from a World Economic Forum article, with 7 forces that are predicted to change the way we work in future. This isn't a narrative that will stop – it's one that will continue to evolve in years to come.
And we'll be continuing the conversation at our next Honest Talks event in Liverpool on 3rd October. You can also join in the conversation on Twitter following #HonestTalks.
Photo credit: Carolyn Hughes @manchesterisace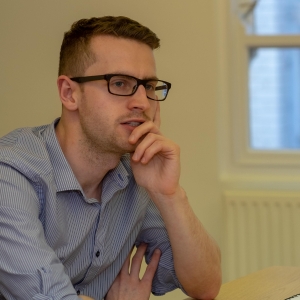 The author
Danny is an Account Manager in the Manchester office