Y esterday we hosted the third and final session in our Honest Talks series on social media for business.
We considered the consequences of being constantly 'switched on', and asked, 'Can we can ever afford to switch off?' As with the last two sessions, the discussion was headed by Lizzie, and joining her this week were: Somerset House resident and artist, Nastja Sӓde Rӧnkkӧ; Christina Richardson founder of 3Sixty; and director of Somerset House Trust, Jonathan Reekie.
Lizzie kicked things off with a question to the room: who struggles to switch off? Unsurprisingly, up went a sea of hands. We spoke about the 24/7 professional culture which has seen many of us become so work obsessed there's even a new term for it – performative workaholism. According to The New York Times, it is an obsession that is consuming the millennial workforce, fuelling an unhealthy culture of high performance and hyper-productivity. With more and more companies actively promoting 'the hustle' and viral pro-productivity slogans calling for workers to 'rise and grind', it's a topic we think warrants a good ol' Honest chat.
Our panellist Christina – who has lived an intensely busy entrepreneurial life – believes that the culture and environment of over-working is undoubtedly linked to emotional loneliness and mental health issues, and it's vital that we are, as a collective, more proactive in trying to switch off to avoid burn out.
This view was echoed throughout the room, and although Jonathan has no profile on social media, he confessed he still needs to make a conscious effort to switch off entirely – emails are his Achilles' heel.
Nastja, however, is a shining example of someone who is pushing back against the pressure to be 'on' and available 24/7. She is currently in the fifth month of a 6-month digital detox: no internet whatsoever. Nastja still uses a laptop for work, but it has been offline for nearly half a year. Social media in her view is a necessary evil. She used to think it was essential for the promotion of her work as an artist, but she has been surprised to find how accommodating clients and friends have been of her digital minimalist challenge – even taking to posting her letters (yes, actual letters on paper) to get in touch!
Where do we go from here?
Despite its many pitfalls, being connected has undoubtedly benefitted our lives in so many ways. Whether that's being able to quickly check your route on Google Maps (which is something Nastja has missed since being 'off grid'), carry out online banking, book tickets or message your friends to explain you may be late. Ultimately it comes down to how we use the technology so that we – and the people on the receiving end of our out-of-hours emails – get a bit more down time. Our panellists all agreed, it's about setting boundaries, both for yourself – and if you're a business owner – your colleagues and clients too.
Top take-aways
Don't let your lists pile up: Use Christina's 2-minute rule. If something can be achieved immediately in 2 minutes, do it. Don't bookmark it for later, or write it down as an outstanding task, just get it done there and then rather than letting it pile up on top of you.
Limit what you stress about: The 10/10/10 rule is great for putting things in to perspective and helping you to prioritise. Ask yourself; 'How will I feel about this 10 minutes from now?', 'How will I feel about this 10 months from now?' and 'How will I feel about this 10 years from now?'
Get Boomerang for your emails: If you do have to do emails out-of-hours, use Boomerang – a plugin that lets you schedule sending and easily create email reminders. This way, at least you can get tasks ticked off your 'to do' list without them landing in the recipient's inbox at an unsociable hour.
The key piece of advice from all our panellists was to be aware of the problems of a life online. Be disciplined in your use and have the confidence to take control of how, where and when you switch on. These technologies can be an enabler for good, providing that we use them for ourselves and not for others. In a working context, this can be difficult, but we need to learn to switch off – even if it's not for six months at a time!
This concludes our Honest Talks series – a big thank you to all our brilliant panellists over the last few weeks; to Somerset House for supporting the series; and to everyone who came along. We hope you enjoyed them as much as we did!
If you'd like to contribute ideas for the next series, contact: Xanthe@fourthday.co.uk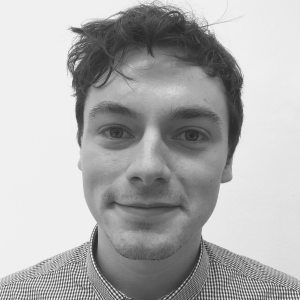 The author
Guy is part of the Fourth Day content production team