O n Thursday, our London team hosted the second event in our three-part Honest Talks series, each of which delving deeper into the topic of social media.
The event was broadly structured around the question of authenticity and featured Fourth Day's own Lizzie and Sarah Jane, as well as two other residents of Somerset House: Hassan Kassem from Street & Co, a London based PR agency and Cordelia Hay from Britain Thinks, an international strategy and insight consultancy. Here's a summary of where our Honest Talk led us.
What is authenticity?
Authenticity has been a real buzzword in relation to social media for a number of years. Social media contributors have worked hard to find their authentic voice and have been rewarded for doing so by those who engage with them. But there's a certain irony to this as trying too hard to promote an appearance of authenticity can render the attempt, in itself, inauthentic.
At a time when more and more people use social media for financial gain rather than interaction, authenticity online is hard to come by. The introduction of financial incentives and advertisements has muddied the waters and, in turn, the purpose of social media altogether, stirring up a scepticism and weariness among many users.
To combat this, people have sought 'authenticity'. But this is now a much overused phrase that seems to have lost its meaning – leading many to disassociate themselves from it. In its place, transparency is gaining currency with those who endeavour to be open and truthful.
The view from people at the event was that many companies, brands and influential figures who post in the name of authenticity seem to have missed the lesson that actions speak louder than words – it's simply not enough to proclaim authenticity. There is more value – more authenticity – in cutting through the noise and being as honest as your position will allow.
Time's up for lazy influencers
The biggest culprits of inauthentic posts are the major players in the influencer sphere. They're often guilty of lazily promoting uninteresting ads that have nothing to say. They don't contribute to debates or make you think differently. Yet these influencers can still earn a shedload with just a single post; at the highest end, this figure can be up to $250,000 per post.
This is a shame, as the general consensus during our talk was that there is a class of hard-working, intelligent and talented (micro)influencers whose reputation suffers as a result. Micro-influencers can often have more sway online than the bigger influencers because they position themselves within a specific niche, where they can display the kind of authentic and transparent qualities that attracts engagement and conversation.
Projection, perception and censorship
The conversation then steered towards the recent case of Molly Russell, and the renewed pressure on social media platforms to do more to tackle harmful content. The health secretary, Matt Hancock, has pushed Instagram to make tangible commitments to banning all graphic self-harm images, which critics say has been long overdue. It cuts to the heart of the debate about where the burden of responsibility lies when it comes to censoring content on social media, and how this can be achieved.
Government interventions on harmful content are clearly necessary, but they leave us with questions about authenticity online. Increased censorship might eventually limit the ability for these platforms to remain as valuable social outlets, or even impede on our ability to be authentic when we use them.
Our discussion ended with a consideration of how social media can be better regulated. Given its pervasive influence – not only on young people, but on our professional lives too – social media management might well be a welcome addition to the school curriculum. Together with tackling content censorship, perhaps this is where governments, and social media platforms, should concentrate their efforts to lay the foundations for healthy engagement.
Please join us for the final discussion in our Honest Talks series this Thursday (February 21) down in the Makerversity in Somerset House, where we'll be discussing whether or not we can afford to switch off from social media.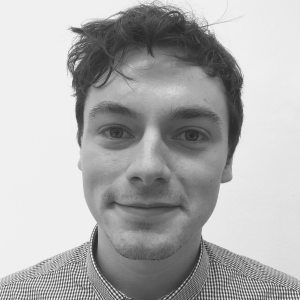 The author
Guy is part of the Fourth Day content production team