Just two weeks ago, Fourth Day's London office was knee-deep in 3D Printshowmadness.
For those of you unfamiliar with the 3D Printshow, it is arguably the first 3D printing exhibition aimed at the consumer.  It aims to demonstrate the vast range of opportunities presented by the technology in different industries and to inspire and excite the general public as well as businesses and professionals.
Now in its second year the 2013 event aimed to be bigger than last year's, this time taking place at the Business Design Centre in Islington before heading to Paris a week later and to New York in February 2014.
Fourth Day was selected in September to manage PR for the London show and to grab as much national and trade media attention in the run up to and during the event as possible.
Interest at the show was certainly high and we were delighted to be able to welcome hundreds of journalists and broadcasters through the doors, even battling something of a media scrum around specific exhibits at some points during the first day! But with such great content, it's hardly surprising that this was the response.
The show was brimming with eye catching exhibits but some things undoubtedly stood out – I'd like to give you a breakdown of what my personal favourites were:
The 3D Printshow Hospital
(Image copyright 3D Printshow)
A new feature of the show, this was definitely a big highlight for everyone involved in the event. The Hospital displayed a range of developments in the field of 3D printing for healthcare, ranging from 3D printed prosthetics to 'printed' stem cells.
Now at the peak of 3D printing hype, all too often we see the technology used for frivolity. Don't get me wrong, there's nothing wrong with beautiful jewellery and 3D printed clothing, but the Hospital demonstrated what 3D printing is really capable of and how it can truly make a difference.
One of the great things about my job is the people I get to meet and (although this may sound rather gushy) it was a real privilege to be able to work with the exhibitors and speakers that were part of the Hospital space. It was fascinating to be able to find out about their technologies first hand during interviews with journalists and to be able to meet the brains behind the inventions.
Hearing Alan Faulkner-Jones talk about his use of the technology to produce clusters of stem cells was amazing. I've always been impressed by Fripp Design and Research's soft tissue prosthetics project and it was very interesting to find out more about Michael McAlpine's work using 3D printing technology to combine electronics with human tissue for the creation of a bionic ear, as well.
The Movie Zone
(Neytari, Avatar. Image copyright Legacy Effects)
It's funny how excited you get when you come within touching distance of something that has been in a Hollywood film. The display of 3D printed costumes, props and artefacts by Legacy Effects, from films such as Avatar, Pacific Rim and Iron Man, didn't fail to delight visitors on entrance to the exhibition. Selfie with Neytiri anyone?!
Urbee the 3D printed car
(Urbee. Image copyright Kor Ecologic)
This isn't the first time that Fourth Day has worked with Urbee, but it was great to be able to see the car in the flesh, and to watch it driving around outside the Business Design Centre a few days before the show opened, too! Urbee might not be quite ready for mass manufacture yet, but think of it as a glimpse of what's to come.
The Ethical Filament Foundation
Now, you could be forgiven for thinking me biased here but I truly believe that techfortrade has shown its strength for forecasting the future with the launch of this first of its kind initiative. Aiming to be a Fair Trade for 3D printer filament, The Ethical Filament Foundation will licence the use of its brand and mark to organisations that produce filament made from recycled plastic waste in accordance with its guidelines. In this way it will act as a guarantee to consumers wanting to buy recycled filament whose sale will benefit people around the world. 3D printing with a conscience – impressive stuff!
3D Printshow art gallery
(Icarus Had A Sister. Image copyright Masters & Munn, and IPF)
Having seen a lot of 3D printed artwork, I was surprised by how much I liked this part of the show and while many still fail to push the technology quite to the edge of its artistic potential, there were some beautiful pieces on display.
Icarus Had A Sister by 3D Printshow Award winners Masters & Munn, and IPF, took centre stage; with subtle yet striking detail it is a great demonstration of what can be achieved with 3D printing that couldn't be done with other processes.
It was a brilliant show and it's difficult to imagine how the organisers will be able to top it next year – though I'm sure they'll find a way. Whether or not you think this is all just hype, it's wonderful to see the level of excitement and inspiration generated by 3D printing, and 3D Printshow is a celebration of this. The media hype may have reached its peak, but the industry certainly has not and I can't wait to see what it comes up with next!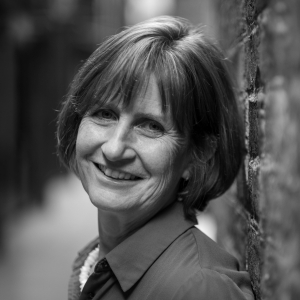 The author
Xanthe is a co-founder and director of Fourth Day PR