As we reach the end of December, no-one can dispute the fact that it's truly been a year of tech. From the advent of wearables to the rise of low-cost 3D printing, the tentative first steps in delivery by drone to the first successful trials of driverless cars – we're far closer to Back to the Future's vision of 2015 than we could have ever predicted.
But it's a notoriously fast-moving industry and as a tech PR agency, we see it first-hand. Many of the early 2015 websites, apps and inventions dubbed the 'next big thing' have long since disappeared – testament to the changing nature of consumer demand and the vital need to stay in tune with innovation.
Just last week, we heard Dropbox announce that they're to ditch mobile email app Mailbox – a piece of software they'd paid $100 million for just two years ago – as they increase their focus on 'collaboration and simplifying the way people work together'. Clearly, there's a lot to play for. There's as much big money to be won as there is to be lost.
Here's Fourth Day's tech PR rundown of the top three trends that have taken centre stage during 2015 and whether we think they're going to take off next year.
1. Wearables
The latest 'must have' gadget on the scene, wearable devices are about to experience a huge period of exponential growth as the numbers shipped is set to treble from 84 million this year to a quarter of a billion in 2019. From a marketing and advertising viewpoint alone, that's hundreds of millions more opportunities to reach potential customers. From putting adverts on the wrists of an entire continent, to using fitness data to tailor-make consumer campaigns, the value of wearables is obvious.
And from a consumer perspective, there's plenty to be excited about. As one wearables analyst commented earlier in the year: "The buzz created by the Apple Watch has raised awareness levels to a point where traditional watchmakers can no longer ignore the threat."
The fact Apple's taken on the challenge shows a commitment from manufacturers to position the technology away from simply a geeky plaything and towards a watch-phone hybrid. And while price points have been lowered, the higher end has also been raised. At £500, the Apple Watch doesn't come cheap. Keen not to find themselves on the back foot, luxury brands like Fossil, Guess and TAG Heuer, have all got involved in raising the game by showing that next generation technology and stylish jewellery can be married.
2. Driverless cars
In the last two years, Google has held five face-to-face meetings with the Department for Transport about the possibility of driverless cars on British roads. It's not just 'an American thing'; the possibilities of where this technology can take us is universal. It's inevitable that autonomous cars represent the future of driving in the UK, but to what extent are we ready for the technology?
There are countless discussions that still need to be had before the vision of driverless roads can become a possibility. Who will be liable if there is an accident, for example, or how will emergency services function on a fully autonomous road?
Well, it's not going something that shapes our lives in a large way in 2016, but next year's progress – both legislatively and technologically – in pushing forwards innovation is something we'll all be keeping a close eye on.
3. On-demand and peer-to-peer delivery
What Uber has done for taxis, companies like eBay and Google are doing for on-demand delivery. Driven by rising expectations of faster delivery – and helped along by Amazon's introduction of Prime Now, which has given shoppers the ability to have their item delivered within the hour – on-demand services are taking off in the US.
Essentially a personal online valet service, it's a great way for time-pressed shoppers to have the items they need brought to them. But so far take-up has been a little slow here in the UK. In 2016 we can expect this to dramatically pick up pace as customers continue to prioritise convenience over cost. Postmates – one such company leading the way in the US – revealed this month that they're looking to launch in London in 2016.
And likewise, peer-to-peer delivery – where people needing an item sent from A to B are matched up with drivers travelling from A to B anyway – will build momentum. Companies like Scandinavian-founded Nimber and Postio, the UK's first built peer-to-peer delivery network, will give members of the public an opportunity to earn money by doing nothing more than travelling their normal journeys, while slashing the delivery costs and time taken.
For us in the tech PR industry, there's a lot to be excited about next year, lots more opportunities for members of the public to embrace tech more fully, and a huge focus yet again on convenience – whether that's through getting the news delivered to your wrist or your coffee delivered to your office. But do you agree? Are our predictions for the future or just a fad? Tweet us your predictions to @fourthdaypr!
Image courtesy of WeAreWearables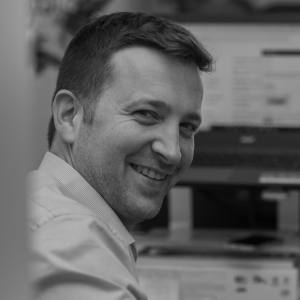 The author
Paul is Fourth Day's Head of Content , based in Manchester