When I hear business leaders attribute their success to the fact that they are always working – I recently heard someone boast 19 hours a day – I don't believe it. It reminds me of Monty Python's Four Yorkshireman sketch when Eric Idle reminisces about how he used to get up half an hour before going to bed and work 29 hours a day 'down mill'.
It was refreshing, therefore, to read Stephen King's admission in his book On Writing: A Memoir of the Craft that he stops working around lunch time every day. This is Stephen King, one of the most prolific writers of our times. King is not lazy; it's said that he writes 2,000 words every day without exception. He discovered however, that the best way for him to improve results was for him to work for fewer hours every day.
It's something that has stuck with me. Now, I don't personally have the luxury of being able to pack up and go home at lunchtime every day. My role doesn't allow for that – maybe one day. But King's approach has impacted how I structure my day. I do the bulk of my writing in the morning, and, if possible, I'll arrange all other activities, such as meetings, in the afternoon. I just get more done this way, and the quality of my work is higher. I don't fully understand the reasons why this is the case but it works for me.
This approach to work came up in conversation recently when my colleague asked if I could attend a morning meeting with a client. When I asked for a later time, I ended up referencing King's book in the explanation.
This led to a wider office discussion around the books that have inspired other people's approach to work. Surprisingly, the books mentioned were not the typical self-betterment books likely to fill the non-fiction section of Waterstones. They included books from childhood or university days, as well novels that had left a lasting impression.
It made for an interesting alternative list of books which I thought would be great to share. Here are some of those mentioned and the lessons my colleagues took from them:
Grace: a memoir
Lizzie Wood's take away: "Warmth wins the day"
Grace: a memoir by Grace Coddington was written after the film A September Issue – a fly on the wall documentary at US Vogue – was released. Lizzie explains that in the film Grace outshone her editor Anna Wintour in the nicest possible way – with warmth, humour and a non-nonsense attitude. She says the memoir is a good lesson in how to be calm and measured, and think laterally in order to come up with solutions – while at the same time still being able to have fun and laugh at yourself.
1984
Danny Ward's take away: "Don't be afraid to speak your mind"
Our newest recruit Danny says he's always prepared to make his views known and this is in part due to the impact George Orwell's 1984 had on him. His reasoning for choosing such a dark dystopia is that it demonstrates the importance of expressing your opinions, rather than taking the easy option and opting for conformity. Very profound!
Go set a Watchman
Eryl Bradley's take away: "Never compromise who you are"
Eryl believes it's important to stand by your principles and as such she picked out Go set a Watchman by Harper Lee. She claims it taught her that to make progress, we must be tolerant and compromise at times. But she adds that it also teaches us that when tough decisions come along, you shouldn't compromise on who you are.
Winnie the Pooh
Xanthe Vaughan Williams's take away: "Appreciate that not everyone is the same"
Understanding that people are individuals and will always have different points of view is key for Xanthe who recommends that we revisit the children's tale Winnie the Pooh. Xanthe says A.A. Milne's classic taught her at an early age that not everyone sees the world in the same way. She says she still meets people who are essentially a bouncy and endlessly enthusiastic Tigger, a self-important and terribly busy Rabbit (see the first sentence of this article) or a gloomy and cynical Eeyore.
On Liberty
James Fahy's take away: "Tolerance can make you stronger"
In a similar vein, James says we can learn a lot about ourselves by understanding the views of others. In this respect, he suggests we read JS Mill's 19th century philosophical text On Liberty. James explains that Mill emphasises the importance of tolerating a diversity of views – pointing out that if you don't know the counter-argument to your stand point, it's unlikely you truly understand your own position.
Wuthering Heights
Emily Heaton's take away: "Don't test people's loyalty – get to the point"
Emily's a big fan of the Bronte sisters' literary works, yet she does admit there are several rambling passages in Emily Bronte's Wuthering Heights which can act as a lesson in what not to do when it comes to communication. She says even the most loyal and devoted fan can get a bit testy when you don't cut to the chase. Her advice would be to avoid waffle and get to the point.
Oh, the Places You'll Go!
Nikki Scrivener's take away: "You won't know until you dare to do"
Dr Seuss may not be deeply intellectual but Nikki thinks we should all read Oh, the Places You'll Go! She says it's full of straightforward advice that can apply to anyone whether you're 5 or 50, in both work and life. And how about this for weighing up risk?
"You will come to a place where the streets are not marked.
Some windows are lighted. but mostly they're darked.
A place you could sprain both your elbow and chin!
Do you dare to stay out? Do you dare to go in?
How much can you lose? How much can you win?"
Although this may not be a typical self-help business book list, it does make for a fine set of guiding principles. Maybe you've been inspired in a similar way and have some alternatives of your own to share. If not, we hope you'll be able to take something away from the list above.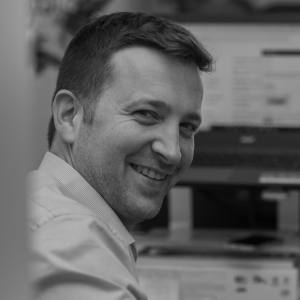 The author
Paul is Fourth Day's Head of Content , based in Manchester