3D Printshow becomes Fourth Day's latest 3D printing client following projects with Econolyst and the 3D4D Challenge
London, 1st October, 2013 – Fourth Day has been chosen by 3D Printshow London to manage the PR campaign for its 2013 event. Fourth Day has been tasked with raising the show's profile and generating awareness of its new shows in Paris and New York.
Fourth Day, which has offices in London, Manchester and Paris, will be responsible for promoting key features of 3D Printshow and its commitment to the adoption of 3D printing technology in science, technology, education and the arts. The Fourth Day team will also be on hand at the event itself to assist with media inquiries and to help manage the press office.
3D Printshow has become the latest 3D printing sector client for Fourth Day and follows a project win with 3D printing and additive manufacturing consultancy, Econolyst, and a PR campaign on behalf of emerging technology and development charity, techfortrade, for its 3D4D Challenge. Fourth Day has also previously worked with Stratasys and 3D Systems.
The account will be managed from Fourth Day's London office, by Hannah Devoy.
"We are so excited to be working with 3D Printshow," said Xanthe Vaughan Williams, director of Fourth Day London. "As an agency we've had a lot of experience in the 3D printing industry and it's an area that really interests us. We were really impressed by last year's 3D Printshow and are delighted to be supporting 2013's event."
"Fourth Day's obvious understanding and enthusiasm for 3D printing technology made them our clear choice," said Kerry Hogarth, director of 3D Printshow. "We were impressed by their broad range of experience not only in the 3D printing industry, but also in technology, manufacturing and design all of which play a key role in 3D Printshow. We look forward to working with them."
–Ends–
About Fourth Day
Founded in February 2002, Fourth Day PR has offices in London, Manchester and Paris. It specialises in B2B technology, business and professional services, and charity and not-for-profit PR.
For more information, please visit www.fourthday.co.uk
About 3D Printshow:
3D Printshow 2013 promises to be one of the key technology events of the year. They're committed to the creation of a fully-interactive technology event that is inspiring, entertaining and educational, ensuring that it will be inclusive for all and 'not just another tradeshow'.
Following the success of the first 3D Printshow in 2012, the 2013 show will be bigger and better in every way. Taking place from 7-9 November, 2013 at the Business Design Centre (52 Upper Street, Islington, London, N1 0QH), it will host an array of exciting features.
These will include the 3D Printshow Hospital, Education Session, Movie Zone and the 3D Printed Home, as well as an assortment of exhibits demonstrating the technology's use across a variety of sectors including art, design and fashion.
For more information or to purchase tickets, please see http://3dprintshow.com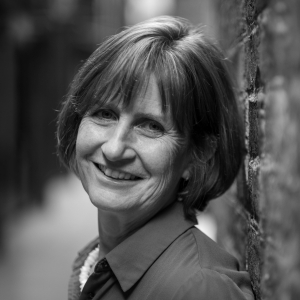 The author
Xanthe is a co-founder and director of Fourth Day PR