Founders and Funders: it's all about the story
By Xanthe Vaughan Williams
O n Thursday last week, Fourth Day was a proud sponsor of the excellent Women in Venture Capital Night organised by the MeetFounders organisation.
Two panels of women working in venture capital offered their expertise on how founders can secure the attention of funders and discussed the future of the VC sector.  Five startups, all led by women, were then each given two and a half minutes in which to pitch their businesses. One was voted the startup of the night.
We often talk about how important it is for our clients to build the reputations of their businesses – and their leaders – when they are seeking funding, but for me the event underlined the importance of one particular aspect of PR – clear messaging and storytelling.  The honesty and openness that I've often experienced at female-dominated events was abundant, and it was fascinating to learn about the realities of finding funding for a startup from both sides of the process.
The VCs themselves talked about how hard it is for a startup to grab their attention, something that was confirmed in just about every conversation I had with founders when we all met up for drinks after the conclusion of the formal part of the evening.  The message was clear – if you don't have a referral, you have to try every angle to find a way in. I thought that PR was hard – pitching stories to journalists isn't always a walk in the park – but when it's your whole business that's dependent on a positive response, the stress levels of trying to secure a meeting with a VC can be off the scale. One VC said that she simply never responded to cold contacts, while another admitted that when she's spoken to four or five companies in the space of one day, remembering which is which can become impossible.
This is where the storytelling comes in.  When pitching your startup, you need to be memorable. Of course you need to know the size of your market opportunity and have your projected sales figures at your fingertips, but you want to be the company that people talk about in the kitchen as well as at a meeting. At the MeetFounders event, the company voted startup of the evening was Clear, which uses technology to enable eye tests to take place digitally and prescriptions to be calculated automatically. The story was simple and had the additional flourish of its algorithms having been developed by an optical physicist who worked for NASA. It's a story you want to tell others about, without necessarily needing to have a grasp on all the finer details.
When you're selling a complex technology, communicating the essence of your business – particularly in two and a half minutes – isn't easy. It's natural to want to explain every aspect of what you are offering, and you can be sure that once you get further down the line with a VC you'll be going into great detail about all of this. In the early stages, however, a relatable story is essential. It will help you secure the interest of the media, of visitors to your website and of potential investors. Start with your tech, why it's needed and who's going to be using it, but also look for angles in your company story. How did your founders meet? What inspired them? What's that quirky angle?
Having spoken to a number of people at the event, it's been educational to consider which ones have stuck in my mind and why. As a startup, you may not yet be ready for a full-on media campaign, but it's always worth investing in your story. The story may change over time – you may even complete a 180-degree pivot – but when you've not yet secured customers, partners, or funding, it's your most valuable asset.
If you'd like to discuss storytelling for your startup, drop me a line at xanthe@fourthday.co.uk. And do read our blog offering PR tips for startups.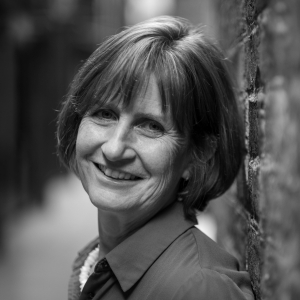 The author
Xanthe is a co-founder and director of Fourth Day PR