What a PR disaster the story of newly-appointed Youth Police and Crime Commissioner Paris Brown has been. No doubt this will become a classic case study on PR courses up and down the country – social media, crisis management, media interfering, it's got it all.
First revealed by a tabloid, the girl's tweets became the big news story (until the other one broke of course) – fuelling spin-off tales of the perils of social media, ignorant young people etc. Kent's Crime Commissioner then did the media rounds standing by the girl and the decision they'd made. We then hear today that Paris has stepped down as her tweets are now under investigation from the very force that employed her.
Victory to the media and an easily incited general public? As unpleasant, disrespectful and unfortunate as these tweets were I thought this position was created to bridge the gap between the police (or the establishment) and young people. Sometimes young people say offensive things. They can be irritating, senseless and immature. This happens for a variety of reasons but the hope is that every young person, with the right role models and encouragement, can be given the chance to grow into a liberal, tolerant and decent human being.
Perhaps the fact that Miss Brown got through the interview process proved that she had made that transition. The justice system is there to rehabilitate and change behaviour, not just say 'you said something wrong two years ago so you haven't got a hope in hell of turning things around'.
I don't condone what the girl said at all and it would have been much better for all if Kent Police had just done their homework before appointing her ; looking clueless under scrutiny just fuelled the media fire. But I think their decision to stand by her was the right one.
To me, Paris Brown was the perfect person to connect with disaffected youth. She's been part of that group and decided to channel her energy into something more positive – which is exactly what she can be helping others to do. I'll refrain from blaming the newspaper that originally brought this story to light, but what a shame that the girl didn't get a second chance to do something right. If I was a young person in Kent today I'd be thinking 'bloody establishment'.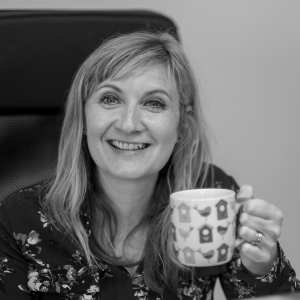 The author
Nikki is a director and co-founder of Fourth Day