It feels like whenever data is discussed in the media in 2018 it's always been accompanied with negative connotations. Whether this has been to do with high profile data breaches, such as the likes of British Airways or Cathay Pacific, the misuse of data as with Cambridge Analytica and Facebook or the difficulties complying to the GDPR data protection regulations.
So, I was intrigued to see conversations were going to take place around the 'joy of data', and its potential in AI and the cloud, at Big Data London recently. The event revealed that there is a whole lot more to the data industry, and perceptions of data are being challenged from both a business and societal perspective.
For instance, how businesses use (or misuse) data was one of the major topics of discussion. The Digital Marketing Association (DMA) was keen to present GDPR as a positive step, using examples of how certain brands have used the regulations' introduction to build trust and transparency. For example, the Royal National Lifeboat Institution (RNLI) produced a highly emotive advert communicating to customers that without their data they would not be able to receive donations and therefore, the charity would not receive vital funds.
A different approach was taken by ASOS. It produced a video, free of legal jargon, which ask consumers for their data in exchange for ASOS making their life easier. They stated that without their data, ASOS could not chose clothes for them – effectively, be their personal shopper. These brands embraced GDPR and used the regulation to build trust with consumers, highlight the value in the exchange of data and enhance their reputation in the process.
Another significant talking point from the event was the perception that the data industry is male-dominated. However, what was clear is that steps are being taken to change this. For example, the group Women in Data, co-founded by data recruitment specialists Roisin McCarthy and Rachel Keane, is aiming to create a community of like-minded women in the industry. The group was set up after the founders noticed a dearth of female role models for others to follow. In two years, the group has risen from 125 to 1000 data practitioners.
What this discussion highlighted was that there are real world benefits for end users when you have more gender diversity in data teams. They used the example of the launch of Apple's health app, which, developed by an all-male team, neglected to include any consideration of women's menstrual cycles. However, what was clear was that the data industry is trying to change by introducing policies such as flexible working for all and the opportunity for women to upskill while on maternity leave.
The industry may still have a way to go, especially when it comes to way customer's view companies holding their personal data. But what Big Data London revealed is that the industry is starting to address its image problems, which can only be a good thing for the brands and society as a whole.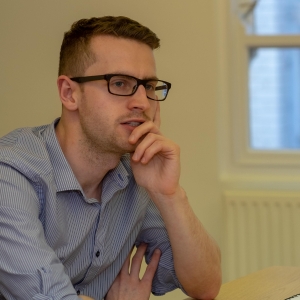 The author
Danny is an Account Manager in the Manchester office