In the words of Audrey Hepburn, "Paris is always a good idea." With its graceful architecture and tree-lined boulevards (and the less idyllic congestion), Paris is known as one of the world's most elegant cities. Both huge fans of travelling, Sarah Jane and I jumped at the chance to spend a few days with our colleagues at Quatrieme Jour last week.
An early morning flight for SJ and a Eurostar – at a more sociable hour for me – and by midday we were sat (with 4G!) on the Paris Metro to the 16th Arrondissement where the office is based.
These trips always provide a great opportunity to catch up in person, to share ideas and discuss all the things we have going on for our clients in each country. Making the time to visit our other offices has become particularly important given that we share a number of clients across the agency, some of which are coordinated by Antoine Billon in Paris.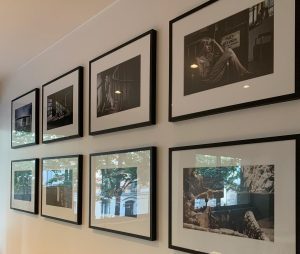 While we were there, Cindy and Maha, who head up Quatrième Jour Maroc, also caught us up on all things Morocco, including their new client, the Centre Marocain de Stérilisation which is the only company in Morocco offering sterilisation services for medical equipment. The team is providing ongoing media relations and PR support to help raise awareness of the importance of sterilising medical instruments amongst Centre Marocain de Stérilisation's key audiences.
Of course, it wasn't all work. We always make time to socialise and catch-up with one another when visiting different offices. Maha, Marie and Cindy looked after us (and our stomachs) well! We visited Big Buddha for a delicious Pad Thai – the only 'fast food' restaurant in the neighborhood. The French DO NOT rush meals. Most importantly, though, we had the best French toast I've ever tasted at a local bistro, La Garçonnière.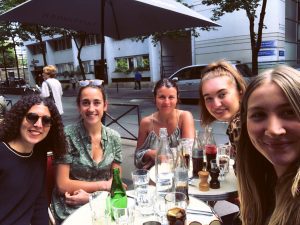 Following lunch, we went for a stroll to the beautiful Jardin des serres d'Auteuil – a botanical garden set within a major greenhouse complex. Fun fact: the site first served as a botanical garden in 1761 under Louis XV. The gardens are situated right next to where the French Open is happening but unfortunately, there are no sightings of Federer or Williams to report.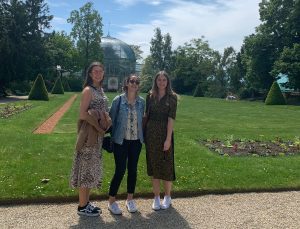 At the end of each day we made our way back to our apartment overlooking the Eiffel tower. It was extremely valuable to not only spend time with our French colleagues, but to also experience the working culture of the iconic French capital. It really is a beautiful city and we're very fortunate to have it as a Fourth Day base.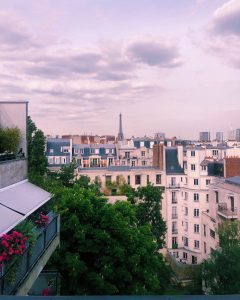 Till next time Paris, au revoir!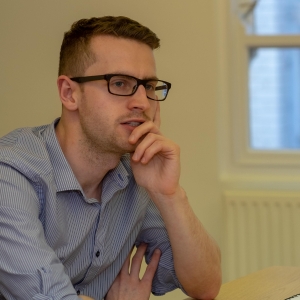 The author
Danny is an Account Manager in the Manchester office