Following a visit to our Berlin office earlier this year, Xanthe Vaughan Williams shares her thoughts on how the city is flourishing into an exciting tech hub – but points out where there might still be room for improvement.
Berlin has long enjoyed – or endured – a reputation as a hipster heaven. When the city was described as "poor but sexy" by its mayor Klaus Wowereit in 2003, he wasn't saying anything new. More recently, Berlin has attracted hundreds of aspiring young entrepreneurs, not only from across Europe but also as far afield as the US. Capped rents have made the city affordable by comparison with London, Paris or New York, and as Anglophones have set up shop there, English has become the common language of business. In our Berlin office, I was able to overhear some fascinating discussions about blockchain, food technology and beauty products simply because the majority of conversations in our workspace take place in English, regardless of the nationality of the participants.
But it's still hard to tell how far the city has come on its way to becoming the real technology hub of Germany. We chose Berlin over Munich as the location for our own German office not just because of the start-up buzz, but because of its potential for growth – particularly in its position as the country's capital city. Berlin's own tech star Rocket Internet (not to be confused with Fourth Day client Rocket Software) has gone from strength to strength. Facebook, Google and SAP have all opened small offices in Berlin, but there is still a long way to go before the city fully realises its potential. Infrastructure has not kept up with demand, and some commentators, as reported in the Economist, are blaming the local administration for failing to make the most of Berlin's increased economic success.
If the big guns haven't rolled up yet, however, there are many signs that Berlin is changing. One indicator is an increase in the cost of accommodation, which is infuriating for long-term inhabitants but a sign that the population is on the increase. In Kreutzberg, for example, a previously low-cost area that has become popular due to its proximity to the central Mitte district, rents have risen sharply and residents have launched campaigns in protest. The city is now officially the second-biggest European tech hub, and its shabby chic image and colourful history is attracting tourists.
When I visited, the streets, while a little quieter than usual due to the air temperature of minus seven, were still full of small coffee houses populated by young people with laptops. And if you need more evidence of Berlin's continuing start-up credentials, TechCrunch ran its Disrupt event there last December.
We think Berlin is a great city. It's exciting to be helping up and coming companies raise their profiles, and the increasing number of events there enables us to get out and about ourselves. And if you want to visit Berlin without the need to wear ear-warmers and big boots, you might consider a visit to Tech Open Air this June. TOA is a festival celebrating tech, music, art and science that's now in its fourth year and growing fast. And if you do, come and say hello – we'll be there.
Xanthe Vaughan Williams is a director at Fourth Day. This originally appeared as an article on Xanthe's LinkedIn profile.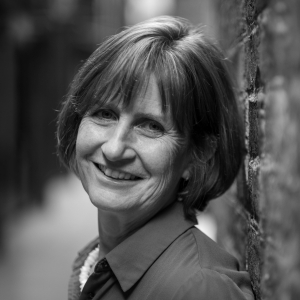 The author
Xanthe is a co-founder and director of Fourth Day PR